I am a Dreamer
May 20, 2010
I am a dreamer. I thrive on fantasy, even when the imagined is impersonating reality. I love to escape the dreary pain and fatigue the world creates. Television, Films, and Literature all compose an atmosphere I can mold. A reality I can determine. When I was younger my only dream was to become a Power Ranger, yes a Power Ranger. I wanted to defend the city of Angel Grove. However as I matured my dream changed, I wanted to be an international journalist after I watched the movie Hotel Rwanda. I visualized myself bringing devistating stories from other countries home to America because I knew the American citizens would take action. And then the final transition took place; my new dream is to create the entertainment that has molded my dreams and imagination. I would adore being a television host or a television producer and I am positive this school would generate my natural talent.

My much needed escape comes from my desire to govern my surroundings, to help the helpless, give to those who need and take from those who don't deserve, to counsel my stress and resolve my skepticism. Allowing me to become someone I'm not someone developed in a fantasy world. Entertainment has done so many wonderful things for me. It has allowed me to understand situations I have never faced and I types of people I will inevitable interact with one day.

I adore the fact for that an hour, a day or a week I can leave my broken family, my bland existence and all of my responsibility to enter a world of death defying adventures and mystical characters. I can ride a raft with Jim, marry Mr. Darcy, and recover a suicidal guy with Riggs or save all of humanity by finding the Fifth Element. I get to leave a world of devastation with a lack of compassion for a world of characters more real and baffling than the humans I see every day. I would appreciate the opportunity to understand all the internal gears in film and television.

Television, Film and Literature have created my personal escape. They have devised a parallel world mapped out for me. I get to leave my doubts, sadness and regret until I am ready to return with both fists held high ready to conquer my memoir. It isn't delusional that my life is so intertwined with the fabricated world in fact it makes me sane, I have a dream. I have a goal that motivates me to be a strong, happy, courageous person. I want to be an inspirer; I want to prove that aspiration isn't a fairytale but a life motivator. That your life can become what you were dreaming as a young child.

Entertainment has become my life motivator. It has sculpted my opinions, morals and soon to come my future. I am so touched by entertainment I am considering a career all about it and I would love to understand the depth and precision needed to create the things that have kept me, a dreamer.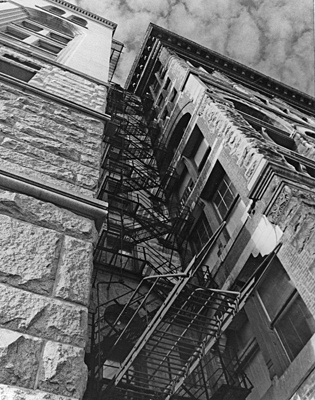 © Eric H., Lafayette, IN