World's Help
May 18, 2010
Every little bit counts to make the world a better place. A person helping other people is how I got where I am today.

When I was a walking baby, my two year older brother wanted to take me to the local park down the street. We didn't know better to leave the house at the time. My mom had gone to work while my dad had gone asleep on the couch. We had made it outside by crawling through the doggie door. Once my brother and I had walked and crawled halfway to the park, that's when my dad noticed we were gone. When we were a few yards away from the park, a person who knew us brought us back home. Going made me a little sad because I didn't go back to the park that day. That was a time a passing bystander helped me and my brother out.

The crime rate goes up by the year in some states. Can people make other people stop doing the wrong things? The answer is no. A lot of people just don't like to help others and the world. However, these people are only hurting themselves by not benefiting society because technically they are a part of society. Twenty percent of all people do not help in the cause for benefits. This lack of care is what makes living in the city with unemployment rates of ten percent that much harder.

Helping each other is one thing and helping the world is another thing. This issue takes on many duties. I feel strongly toward this issue because I had dealt with it in the past and I want to repay my debt on society. Doing jobs that make you save a little would bring a much bigger impact on the planet. The issue of "Helpfulness" shows what people can do to help another.

Volunteers are always ready for a task. They're a great comparison to superheros. They help one another in times of need. Volunteering for things and helping each other can change the world around us.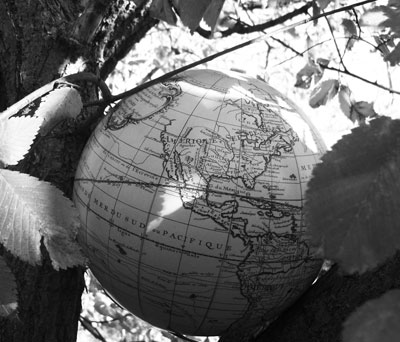 © Ella H., La Vista, NE