Skiing Super Woman
May 17, 2010
"And there she goes flying down the hill, whole body weight resting on one leg. Amazing! Lindsey Vonn has just become the first American woman to win gold in the Olympic downhill." On February 17th 2010 Lindsey Vonn skied the Olympic downhill with an injured shin and still managed to win gold. She came down the bottom of the hill leaning heavily on her right leg. As soon as she crossed the finish line and saw her time she screamed and fell back into the snow.

Lindsey Vonn has been skiing since she was a little girl. At two she got her first pair of skis. At ten she met Picabo Street, an Olympic gold medalist skier. To this day she still says that Picabo Street is her role model and hero. She grew up in Saint Paul, Minnesota, but later moved with her family to Vail, Colorado. In 1999, Lindsey won Italy's Trofeo Topolino skiing contest in slalom, becoming the first American woman to do so.

Vonn's trophy record is impressive also. In the 2010 winter Olympics she received a bronze and gold. In the 2009 World Championships she received two silver and two gold. Additionally she has participated in the World Cup for nine seasons and has won two overall titles and four discipline titles (specific sport titles).

The unique thing about Lindsey Vonn is how she almost always manages to obtain some kind of injury in most important competitions. However, due to her strong will and determination she almost always toughs it out and tries anyways. For example, going into the 2010 Winter Olympics, she had a painful shin injury. She described it as the most painful injury she has ever had, but reassured everyone she would still be skiing in every event she had planned. Then later in the same Olympics, Vonn broke her finger and had to use a special ski pole to cushion her finger. Even though she won gold in the 2010 Winter Olympics, her injuries did take a toll on her. She crashed out on two important events due to exhaustion and not enough concentration. She probably could have won many more medals if she hadn't had so many injuries, but her injuries make her who she is and shows how strong she really is.

Lindsey Vonn has become one of the best skiers on the U.S.A women's skiing team. She was named Female Athlete of the Decade by NBC's Universal Sports. She says she just hopes to be an inspiration to many children hoping to be skiing champions. Congratulations Lindsey Vonn.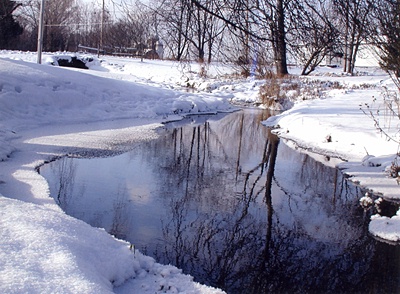 © Alex B., Rome, NY