Super Size Me, At School?
May 12, 2010
The film "Super-size Me" was released in 2004 and was meant to show the negative affects on one's health when eating a steady diet of fast food. Today, these fast food restaurants are not the only culprits in fueling adolescent's poor eating habits. School meals should now be taking the blame. According to an article from the Journal of Consumer Affairs, over 25 million students receive school meals everyday. With the unbalanced meals many of these schools are providing, students aren't getting fed the nutrition their bodies need to continue growing and developing properly. There have been many studies on this issue, looking into why this has become such a problem and how it is affecting more then just school aged children. This problem needs to be addressed, and luckily, there are a variety of ways this can happen.
The biggest problem with unhealthy school meals is the impact it has on those eating them. A study done by the University of Michigan Cardiovascular Center found that middle school students that ate school lunches everyday were more likely to be overweight or obese, and twice as likely to consume fatty meats and sugary drinks. They also ate fewer fruits and vegetables. Not only are these students eating lunch at school, many of them eat breakfast there also. A website dedicated to encouraging healthier school meals says that, "Major changes are needed to encourage the health of the nation's youth and to reverse the growing trends of obesity, early-onset diabetes, and hypertension, among other chronic diseases, in children and teens." This shows how much of an effect unhealthy school meals can have on those who consume them. Although these unbalanced meals are largely to blame, there are other factors schools that contribute to this generations poor eating habits.
Many school's around the country are also providing kids with the options of ala carte and vending machines. Neither of these options carrying healthy choices. Ala carte provides students with a variety of dessert choices that are not only full of sugar and fat, but are also very pricey. Vending machines are also culprits fueling unhealthy eating habits. These provide junk food and soft drinks loaded with calories, to students throughout the day. A report by the Government Accountability Office, found that almost ninety-nine percent of high schools sell unhealthy foods outside of the cafeteria. Senator Richard Lugar agrees that this unhealthy option that needs to be addressed but admits that the large amount of revenue schools receive from it is a concern.
Schools need to reevaluate the meals they are feeding their students. Although some of these changes may cost more, a Pioneer Press article outlining the changes to the Hopkins School District in Minnesota, found that more students were buying school meals. Also, with more students buying these healthier, more filling meals, ala carte sales of unhealthy food items have decreased. Many districts are turning to locally grown foods also. Winona school district is an excellent example of this. The school buys buffalo meat from a local farmer along with flour, potatoes, and carrots. By buying locally grown food, not only does the school receive fresher food, it helps the local economy. Carrie Frank, who is the food and nutrition director and Dover-Eyota school district, said that since many of her students are farmers, they find it neat that they are connected to what they are eating at school.
School's need to look at what they have been putting on the lunch trays of our children and how it is affecting them and the community. They need to find alternatives to the fatty, greasy food they are feeding students now, and look at healthier foods to be served and added to vending machine and ala carte options. Nutrition needs to become a higher priority in schools. Unless we change what food schools are offering, the film "Super Size Me" will no longer be aimed at modifying the menu's of fast food restaurants, it will be aimed at changing school meals.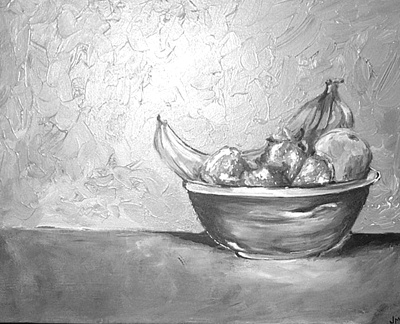 © Jennifer M., Vancouver, WA