Since I was Eight
MAG
I have been driving since I was eight years old. The first thing I drove was a '65 Chevrolet pick-up. Back then driving was a big thing, and the experience immediately gave me a love for fast cars and any kind of engine work.

At the age of 12 I built my first motor. It was a 327 with double hump heads, high-rise intake, four-barrel Holley carburetor, a high-performance cam and forged pistons. For me this was a great accomplishment. My dad and I put the motor in a '79 Silverado, which was a pretty bad truck. I loved it, but we ended up selling it.

When I turned 15, I bought a pitiful '85 Chevrolet S-10 for $150. It had four flat tires, dingy rims, a nasty interior with torn seats, an engine that smoked and clattered, and it needed a paint job. My dad and I loaded it on the trailer and hauled it to our house. It looked bad, but I knew it had potential. I got the engine running better, cleaned the inside, and had the outside painted. For my birthday, my grandpa paid for the seat to be reupholstered. It was looking good and running well.

About a week after I got it, I took it out for a spin. It was sort of jumpy because the motor was weak and it was a standard but I didn't care - I had wheels and I was gone. Later that night I was driving and I noticed the motor was smoking again and making an awful noise. I brought it home immediately, put it in the shop, and proceeded to tear down the motor.

I decided to put high-performance parts into a new block and put that into my truck. In the end I ended up with a 2.5 with roller lifters, hyper-tech pistons, a small lift on the cam, and a port and polished intake and head, with a header.

I am 19 now and still driving the same truck. It has withstood all sorts of abuse and still runs strong. Soon I'll get a newer truck and give mine to my dad, but I'll always have my memories, good and bad, of times spent riding around in that '85 S-10 pick-up.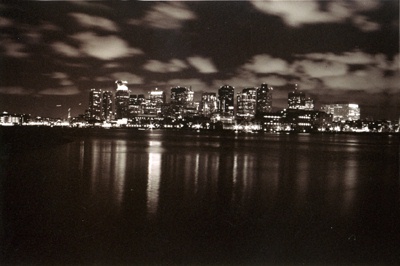 © Hoang P., Rochester, NY