Mr.Pineapple
April 28, 2010
"Mr.Pineapple." is his name. "Ms.Peach" is my name. We've been together for the past four years and 9 months. It isn't that long, but its long enough for us to love each other. You see, I am at this point where I don't care anymore. He doesn't put enough effort ever. He doesn't say my name anymore, he doesn't call.
Its just that, when I found out he was dating some other girl, I felt so betrayed,and angry. I felt so stupid on how I fell for that jerk. Dammit! I can't resist my "Pineapple." He's the only guy I have! In my life, hes been here for me all the time. What should I do?! Should I break things with him? Yes, I should. But NO! I can't. Oh my gosh, he is just sitting there, waiting for me. What should i do? What should I do?!

"Andy! Throw Mr.Pineapple Bear out now! He's falling apart and making a huge mess! You better clean this young lady!"

"Yes, mom!"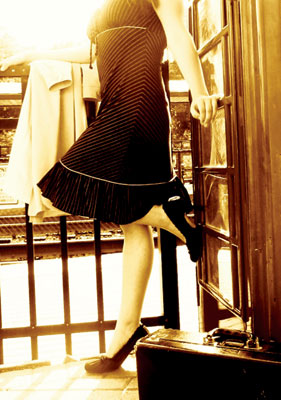 © Martha V., Morton Grove, IL