The Decision
MAG
Teenagers look forward to that moment of freedom, the one when all parents and inhibitions are gone. Most look to a car to release that tension. That's exactly the moment I was waiting for and last July it came when my parents bought me my first car. With my new license, I went to pick up a friend to go on our first outing as freed teenagers.

As we headed to the party, I began to think about drinking and driving and what I've been taught ever since I was little. As my parents' lectures flew through my head and I realized the decision I had to make, I knew I needed to know what my response would be. As we walked into the party, I saw that most of the teens were smashed and those who weren't were on their way.

Immediately, we were asked if we wanted a drink. We said no, and it felt good to do the right thing. As the night wore on, though, everyone else looked like they were having so much more fun. Finally, my friend decided to join them. Alone at such an anonymous place with people I had never met, I was about to reach for a beer when a guy ran in the room yelling, "Cops! Cops are on their way! Everyone out!"

I began looking for my friend and finally grabbed the person I thought was her and dragged her out of the house. Some friends we had run into followed us since their car was too far away to find (especially since their sense of direction was long gone) and they were weighed down with beers in their pockets, so I agreed to give them a ride.

My heart was pumping, adrenaline racing. My foot pressed the gas and brake pedals, trying to concentrate. We passed their parked cars, and my mind turned to the thought of my parents picking me up at the police station for possession of alcohol, their disappointed faces staring at me.

I suddenly pulled over and made the guys get out at their cars. That was the decision that changed me forever. I can still remember their stunned, panic-stricken faces in the mirror as I pulled away, the last I saw of them. That night, the fear of the cops clouded their minds and one chose to get behind the wheel and drive while drunk.

As innocently as our night had begun, it ended tragically. Two high-school seniors died when they were hit by an on-coming car on their way home. Thinking about it, my heart still stops as it yearns to right the wrong I did. The guilt of my decision will never be forgotten each and every time I get behind the wheel.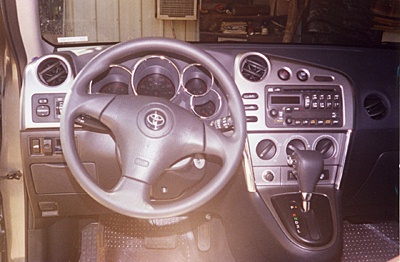 © Warlito B., Tamuning, GU