Clunk
MAG
My day started off like any other: I woke up and left the house by 8 a.m. As I headed to school, the gas light came on, but I ignored it since I was less than five minutes away. I told myself I'd get gas later and arrived at school safe and sound.

When it was time to go to Career Center, I again put off getting gas. On my way I got lunch and, still not worried, passed two gas stations in favor of one closer to my destination.

Then my car started jerking and making weird sounds. Sure enough, I had run out of gas, and in a bad area of town. I tried pulling onto a side street, but because I was on a steep hill, I ended up rolling back into the road. Unable to go anywhere, I turned on my flashers and just sat there.

Scared and embarrassed, I called my boyfriend and said, "Come quick, I just ran out of gas." To top it off, two cops appeared with lights flashing, just as students from my school drove past. I know the cops were doing their job, but they made it look like I had committed a crime.

Fifteen minutes later, my boyfriend showed up with gas. It wasn't enough to get me to Career Center, but it did get me to the gas station up the road.

It's safe to say that the next time my gas light comes on, I will stop at the first station I see.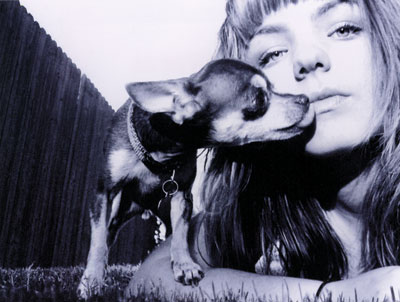 © Samantha S., Flower Mound, TX