My Father, My Coach
MAG
My dad had always been my brother's coach. Whether it was soccer, baseball, or football, he was there teaching him everything he knew. Since I was never the athletic type, my dad took it upon himself to be my driving coach.

Every week we would go to the cemetery and I would get a driving lesson in my dad's pickup truck. He taught me how to back up, make turns, and even parallel park. My dad was so excited to take part in what I was doing. Teaching me to do a simple task like stopping at a stop sign or checking my blind spot filled him with joy. He couldn't wait for me to get my license because he knew he had something to do with it.

For weeks my dad kept saying, "Pumpkin, we have to go driving. You need more practice before you get your license." I, being a stubborn individual, pushed this idea aside, thinking that I was ready to face the road.

Finally, the big day came. My mom took me to the DMV, and I became a licensed driver! I was so excited for my dad to find out. As soon as we left the DMV, I called my brother to let him know that I was coming to surprise my dad; he told me that Dad was in bed and to tell him in the morning.

The next day began like any other. I woke up and went to school, still excited because I knew that, at the end of the day, my dad would know that I had gotten my license and would be just as thrilled as he'd been during our lessons. Halfway through the day I was called to the office.

I knew something was wrong when my mom wouldn't look at me. I asked, "What's going on?" She said, "Just wait until we get in the car." Finally she told me: my dad had passed away in his sleep the night before. The only thoughts crossing my mind were flashes of all the monumental experiences in my life that he'd miss. He wouldn't be at my graduation, or walk me down the aisle, or be there when I eventually had kids of my own. I had never even had the chance to tell him I got my license. He was the one person who would have been as happy as I was, and he never knew. I felt as if all of our time together driving was meaningless if he wasn't there to see that it had paid off. The only person I wanted to share this with was the only one I couldn't, and that tore at me like a knife through my heart.

My dad has been gone six months and I'd be lying if I said that all of this was easy in any way. When I'm driving alone I'll put on his favorite song and turn it up as loud as it'll go. It takes me back to our time together in that old truck, and for just a little while it's almost like he's there with me.

So, maybe I can't say that my dad was my coach in sports, but he taught me everything I know about driving, and I'll take that, along with our memories and his spirit, with me for the rest of my life.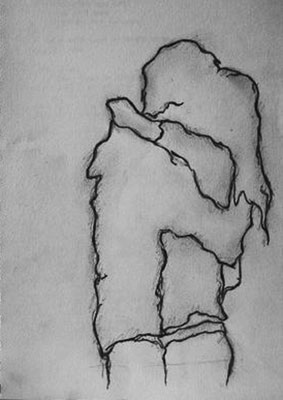 © Nicole B., Newcastle, WA