Heartbreak
April 11, 2010
Heartache. It never seems to fail. I always end up with tears streaming down my face, or the feeling of being unhappy. I try to ask myself, why, but i never know the answer. It's hard enough being a teenager, but when your a teenager in love, it's so much harder. I know what your thinking. WHOA!! Did you say in love!!?? Well sadly yes I did.

I never realized why some people wait on having a relationship, untill i faced the feeling of heartbreak. It's a feeling nobody likes. It's a feeling where you just want to be left alone. All you can think about is that person, but deep down you now you cant have them. It hurts when all your heart wants is him. The one who hurt you the most. I didn't care that he hurt me, I just wanted him back. I thought I was nothing until I layed my eyes on him. But I was wrong. What i've learned from heartbreak, is when you break up with that person who you absolutly love, each time your heart gets a little stronger. By the time you have really found the one, your heart is locked and fully loaded. Your ready for whatever gets thrown out at you.

So as i conclude, girls and guys, don't waste your time crying and sobbing. Eventually, you will find someone who would never want to leave you, so be strong and keep your head held high!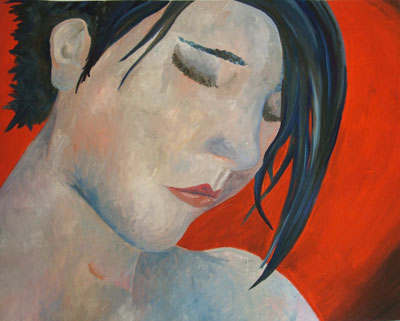 © Lindsay S., Billings, MT