An Optimistic message for pessimists
April 9, 2010
Like most teenagers, I have an inherent antipathy for 90% of everything. This hostility extends to certain kinds of music, certain kinds of movies, certain kinds of books, certain kinds of clothes. Certain homework assignments, certain foods, certain household chores.
And certain kinds of people. One group of people I certainly can't stand is pessimists. Oh, but they've had a hard life. They have an annoying family. They don't care if the assignment was due today, they didn't have time and they want to turn it in tomorrow.
I'll be the first to admit that I have high standards when it comes to people bearing their burdens to me, probably because I am easily provoked into proclaiming a universal truth—there truly are people out there who've had it worse. I have spent most of my high school career listening to people complain about how their parents are so strict, they have so many responsibilities, they are so wronged by the world. Every time I hear a variation of this, I cringe, simply because these people do not have their lives in perspective.
Personally, I think I am the most blessed person that could possibly exist, despite the adversity I may have faced. I am perfectly healthy; I have family that (though often misguided, and slightly dysfunctional) loves me unconditionally; I have friends that care enough for me to give me help when I'm truly in need of it; I go to a school where it is possible for me to not only succeed, but to flourish; I have a roof over my head and I have healthy food to eat and clean water to drink. Even one of these things is enough to fall to my knees in sheer gratitude for my luck, and in American society it is not unusual to find all of these as commonalities among youth.
I'm here to say—stop making excuses. If you don't have time, either make time or prioritize. Take a moment to realize that that family you have is the family you've got, and if you can't change it you might as well get used to it. That applies to all occurrences—if you cannot change something, there is no logical benefit that grumbling about it has. Stop. Smell the roses. Look at how beautiful they are. Notice the loveliness and splendor that they add to your life. Life is fleeting and those roses might not be there tomorrow. Appreciate them. Appreciate the fleeting quality of life.
Stop complaining. Life is difficult—no doubt about that—but that certainly does not mean that you should be unhappy with it. As the trite saying goes, you cannot see the candle, but for the darkness.
This is my request, my message, my call to action—
Turn that frown upside down!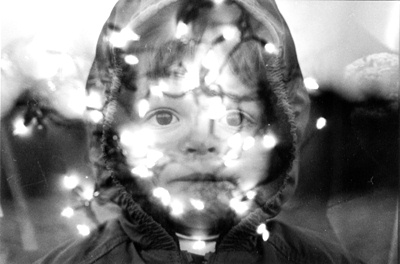 © Caitlin B., Marblehead, MA