Where I'm From
March 29, 2010
I am from my first car, my 78 Mustang, from my fox racing tattoo which caused me some pain, from my weekend jam sessions with my red and white guitar.
I am from the dirt treaded grass from my 4 wheeler in the backyard, where my lilac bush grows.
I am from the tall tomato plants my father grows, from the pine needs that get stuck in my hair on my way out from the house.
I am from packer game day with nachos and dip, from heartbroken women who long outlive their partners in crime. From my cousin Jarred and me goofing around at Mayfair, to me and aunt Amy who never played monopoly fair, and to my aunt Chippy's crazy Floridian hair.
I am from short tempered Germans and spaghetti loving Italians.
From My father's learn that right now, where you just can't win, to my grandmother's the apple doesn't fall far from the tree, so you know you're stuck with them.
I am from Sunday school ceremonies, and Peace Lutheran uniforms that were just overkill.
I'm from Waukesha motels that are right across the street from airport rails, from mom's homemade Mac and cheese with the Velveeta, to Grandma's potato wedges that tasted so good she'd have to make more for everyone. From the late afternoon's in My great grandmother's living room playing rummy when I was only 9 or 10 for piggy bank money, the long afternoons down at the beach, with my little buddy lighting in hand when my mom was always in reach, and the nights I just couldn't sleep, my kitten Calico was there to snuggle with me.
I am from, black and white photographs on a distant porch of dreams that was sold for a bad economy. To go back to the days when I could feel the sun on my cheeks and life was simply and I was only 3.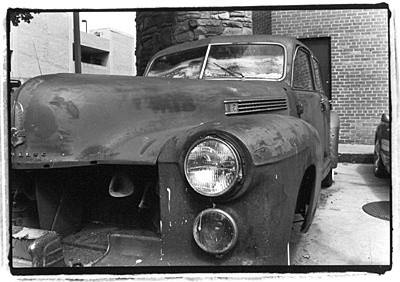 © Jessica T., Bethesda, MD