One Broken Heart
March 29, 2010
The only one who has been burned in hell's fire. I am the only one whose heart is frozen. One broken heart with more than one crack from more than one boy, yeah that would be mine. One heart that isn't open to suggestion. One excuse for a heart that can't learn to love anymore. I keep trying to fall again, but the boys keep breaking it.

My strength is fake. I lie awake crying most nights, over boys who don't even care. I fear I'll grow old alone, with the cold frostbite of death as my only saving grace. No one to hold, I will drown in my tears, this will be my future, my future without you.

I don't belong to me, I belong to ever safe holds my soul. Love, love, love, love without pain is all I'm looking for.

When I become too distant from everyone, and there is no beat of warmth left to mine own one heart. I will die the loveless shell I have become. When in turn one day one man comes to take me as I am; despite everything that he does, one kiss, one touch, and many tears. I will be my own reflection, and nothing more than an ice queen. One broken heart incapable of love.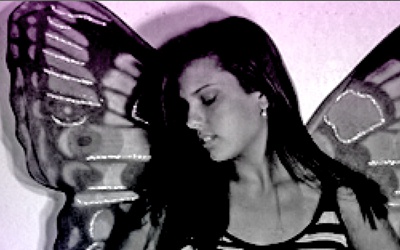 © Kathleen M., Rowlett, TX