Partition
March 27, 2010
It was Saturday and I was chatting with my friend I was telling him about God and all that, One must trust God and he knows what he does and everything in his hand he is our 'ruler'. Suddenly my phone rang I picked it up and heard the voice very familiar and of a person I can't ever forget.' Course of my dearest, closet friend, Sophie.

Her voice was discouraging and shaky smelled something wrong. But I was not knowing how 'much wrong' it was. Actually it seems to be a very small neglecting thing but it's a thing of heart-attack for me. She was soon going to get transferred to another land with her family. Tears rolled down my cheeks I requested her to call me afterwards as I was not able to hold on.
All our plans just crashed down. My main exams were just over and just two papers were remaining of her's. We had planned so many things. We were going to start out our collage life, in the same collage with the same subjects. Our plans to get boy-friends for us, to join lots of classes, do shopping until we drop. I was just down to dump. I just can't imagine my existence without her, she is in my soul. She has helped me through so many sad times...when my grandma died, when I was depressed...so many. And when there is a time that we both are getting together there comes our sad partition. The thing which I was explaining to my other friend (about God) happened to be explained to me.
Again the phone rang I was sure it was her...after I picked it she said," I know you were crying, don't try to hide your feelings from 'me'".
I just still I tried to clam her down that I was not but she was knew the fact that I usually make no sound while crying. Then I just comforted her to be happy till the next month and write her papers well.

But this compromise was not going to help us after all our partition was a rule scratched by the Almighty and me or her can't help out to overcome this 'heart-breaking' partition...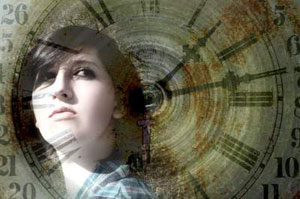 © Ryan K., Aledo, TX