Coaches Rights
March 11, 2010
One half in the books; we are down by 18. We walk into the locker room aching for a reversal of the clock, something to take back that first half. The shots just weren't falling; we weren't playing to our potential. Tense, nervous looks on the faces of my teammates tell me that we all want to win. But wanting to win and actually going out there, putting your heart on the line, and coming out battle with the win is something totally different. We were a new team, but that didn't stop us. We went out there, hearts beating; racing. The 3rd quarter bell sounded and we pushed, harder, faster, stronger than our competitors. Because we wanted to win. We had the heart, and passion to win. And so we did.

Pulling out with a 9 point victory over a team who thought they had us. What made us turn it around and win that game? Or going out and beating what is thought to always be a hard team by twenty-two points, without three of our players (two starters)? What made this team so willing to push each other harder, and pull out on top? Coaches. They make all the difference, otherwise how would this team with primarily the same group of girls, prove beyond a doubt that they could win more, and care more for their coaches and teammates than they did when they were Freshman just a year before? We were fortunate enough to have such great coaches this year. And respect for your coaches and respect for your players is something that doesn't come around often.

There are kids who want to play the game more than anything. And there are kids who just want to play for fun. But no matter what type of person you present yourself as in a sport, you are told to be respectful, give respect, and present yourself respectfully towards your coaches. It's like the number one rule in all of sports. Respect: one simple word, with so many meanings. But other than the most important rule, student athletes are given a whole list of rules about academics and drugs that they must sign and follow in order to participate in the season. Coaches on the other hand, are given one: they must respect the players. The truth is, there is nothing that says coaches have to be "fair" to their athletes with equal playing time. Because there might be a college scout in the crowd, certain kids might not get to play due to coaches preferences. Coaches can do what they want, and if a player has a problem with it, they are basically told that it's just tough luck. A coach makes the decisions. A player has one; they can play, or not.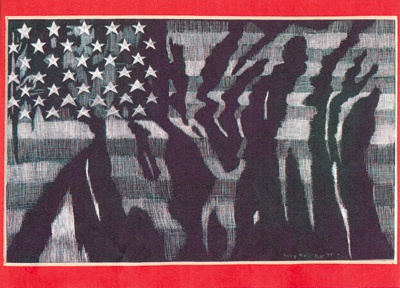 © Haley M., Ellinwood, KS