John Lenon: Forever in Our Hearts
March 8, 2010
As a very peace loving and outspoken individual John Lennon became a very beloved man. On the solemn Monday of December 8, 1980 John Lennon was shot down by four hollow bullets. The day that his heart and other body parts were stuck by those hated bullets was the day we lost part of America. Mark David Chapman armed with a Charter Arms .38 revolvers had made and succeeded with a plot that had become a tragedy around the world. Not only did John Lennon make music for his band, The Beatles, but he was a hero in many people's eyes and a symbol of the counterculture, who had helped many people come into their own realization. With his lyrics he stuck people's hearts and with his mind he had all taken us on with his outspoken views of the world. His words felt like he was reflecting on a part of each and every one of us.
Lennon had come from his home town of Liverpool and had grown up to be a man known around the globe. His mother and father were Julia Lennon and Alfred Lennon, but after their divorce he went into the trusting hands of his aunt, Mary Elizabeth Stanley Smith. The both of the parents had produced a beautiful child in the Liverpool Maternity Hospital during the course of a German air raid in WWII. While John grew up to be 16 and formed his less known band, The Quarrymen. As soon as John Lennon, Paul McCartney, George Harrison and Stuart Sutcliffe got together the band became The Beatles. Later on Ringo Starr had joined the band as a drummer after Stuart's death. This was the start of John Lennon's impact on the world.
During his life he had changed the world in more than one way. Lennon was the man who knew what you wanted to say but couldn't get out by yourself. With the help of McCartney, the musical magicians managed to make forty nine Billboard Top 40 hits. Each song bringing out another part in our souls and helping the country remember that we are a melting pot and there can be peace within us all. His impact on the world will forever be remembered and will stay in our heart for generations to come. His legacy will still pursue the youth and elderly of America for years and years to come, even after his death.
Mark David Chapman was the man who broke millions of hearts with only a single decision. This man went into combat stance and shot a gun that was directly pointed at the dearly loved John Lennon five times, only hitting Lennon four times. After his actions took place the police were soon to be at the scene. To everyone's surprise Chapman stayed there, knowing there were multiple ways of escaping quickly. Many have claimed to think that Chapman's yearn to become well known and famous was the reasoning for him staying, and others say he was insane and didn't know what he was doing. Whichever one is right, if any are, the effects of this man's actions will change the world forever.
The Dakota doors had Yoko Ono and others rushing out to see the body on the ground. Soon Lennon was rushed to the hospital. One of the bullets pierced Lennon's aorta, causing very severe blood loss by aortic dissection. Chapman had pleaded not guilty by reason of insanity, but soon changed it to guilty of second degree murder. Mark Chapman was sent to the Attica State Prison in New York for 20 years to life. Mark had had an obsession with the book The Catcher in the Rye and had been much like the main character, Holden Caulfield. Earlier in the day of the shooting, Chapman had held out a copy of Lennon's newest album, Double Fantasy, for him to sign. Chapman said "At that point my big (good minded thoughts) part won and I wanted to go back to my hotel, but I couldn't. I waited until he came back. He knew where the ducks went in winter, and I needed to know this." His statement being a reference to The Catcher in the Rye. Chapman claimed that his small, evil, part must have been the devil and his larger part, good side, was Holden Caulfield.
11:20 pm his death was confirmed. John Lennon was dead. Even with the many fans praying on the outside of Roosevelt Hospital and the crowds gathering to sing his songs, John didn't make it through. McCartney said, "Drag, isn't it?" Later his response became a very critical and criticized topic for many people, but later on he explain how he meant it in a very deep and serious manor and the shock of the day had left him speechless. After John Lennon's death, his wife, Yoko Ono Lennon, had gone into a complete seclusion for an extended period of time. Not only did the close friends and family get heart ache from his death, but millions of fans have wept that day. There were men and women in complete shock and some that denied the thought of having their biggest idol dead soon to be in a coffin. After his death, a memorial was made in New York City's Central Park. Strawberry Fields memorial had been placed across the street from where Yoko and John lived and where John died.
The words in his songs have spoken to us all and he will forever live in our hearts. Lennon became a single man who affected many people in America and all around the world. His killer, Chapman, took the decision to kill this man, but maybe it was that single action that made us remember and value his life more than we ever could while he was living and to help the generations to come remember his works of literature art. On December 8, 1980 many hearts broke and a countless tears were shed for the one and only John Lennon.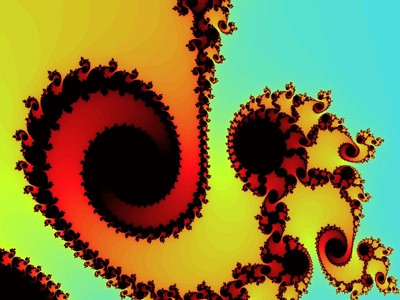 © Ryan P., Greenwood Village, CO