complicated
March 1, 2010
I don't really know what to say about myself. But I'm complicated more than anyone could ever understand.
I am the kind of person that is quiet, and doesn't talk a lot when I'm out of my comfort zone. But when I'm with my friends and family I'm not shy at all. My family is CRAZY, but I have to love them. I have hurt, and I have been hurt (more than I can count). I feel as though if I let anyone inside my head, or heart they will hurt me in the end. So I close off all of my emotions. I may seem happy all of the time, but I'm most likely about to cry. I hate it when people ask me what's wrong when I don't have a smile on my face. But I love that they care.
I absolutely love to sing, it's the only thing I'm good at. I'm not athletic at all, so that eliminates a lot of choices. Singing is the only thing that I can count on to always be there for me. If I didn't have my voice, then I don't think I would have a purpose in life. I want to go to Julliard for college, and get discovered. All of my family members want me to go on American idol, but what's the fun in that I would win in a second (not trying to sound coincided or anything). I want to earn my fame, and go to college like a normal person. Then become famous, Hehe.
I absolutely love to read. My favorite book series are the Twilight series, and my favorite book is the Time Travelers Wife. I like the romance/ action kind of books; they're the only ones that can keep my attention.
I have two older brothers and two younger sisters. Joseph would be the oldest (twenty-four), but on November 30th 2007 he passed away unexpectedly. Nathen is twenty-one, he is in Spain right now for the Navy; I miss them both very much. Mikaelyn is ten, and last Jaidyn is eight. They both live with their dad, and I live with mine.
Again I don't really know what to say about myself. But I'm a lot more complicated than I may portray.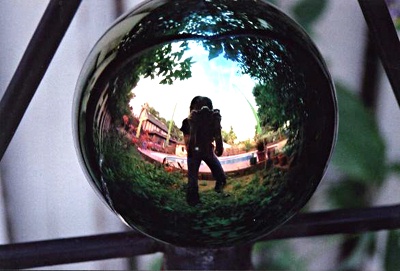 © Alexandra T., Chelsea, MI