Espresso Express
February 18, 2010
Who would've thought a simple coffee bean could be complicated as a ying yang; I thought while dropping the smooth, enriched brown bean into the grinder. Funny how aroma of coffee can be the antidote to stress seeing that it's a potent drug that leaves its consumers with a stimulating effect. I glanced with fascination as the beans bounced around the grinder like electrons in an atom. Fine, enriched auburn residue was left behind with every crunching noise. In order to liquefy the powder, I filtered it through a coffee maker. Pouring the steaming drink in a measuring cup for the smoothie that I planned to prepare.
To make my soothing smoothie, I isolate myself into my safe haven: the kitchen. Running through the required ingredients in my mind, I began to display them on the island of my kitchen counter, like exotic fruits in an open market on a tropical island. The best part about making my smoothie is that it is effortless work. No need for me to worry about the mess that will be created. Moreover there is no need to add rationale into my already jumbled thoughts, and, no point in making it a work of art like a served dish from Cordon Bleu. This is supposed to cause a soothing effect. I never worry whether the ingredients will complement each other or not, because each new ingredient is a new experience for my taste buds to explore. I dump four cups of espresso chocolate ice cream into the blender, mixed in half a cup of chocolate milk, half a cup of espresso coffee, a tablespoon of cinnamon, two tablespoons of brown sugar and two cups of my favourite Planter's Nut and Chocolate Trail Mix. After gulping a few tantalizing mouthfuls of the delicious mix, guilt starts to cloud my conscious like a thick fog. In case I'm caught with my hand in the trail mix bag, I chiselled a third of an apple into tiny twirly pieces and dropped it into my sinfully delicious smoothie mix. Sprinkling my secret ingredient of belief as a referee to the intriguingly odd mixture. I blend it into a thick, creamy concoction. My impromptu masterpiece is finally complete.

For me, the labour of writing a novel is like the making of a smoothie. I get to enjoy what I've worked so hard on. I pour my sensational, colourful creation into a tall frosted parfait glass and take the first sip of my drink that tastes so good, that I know my efforts have paid off. I looked around at my messy kitchen; the fruit pieces strewn about, bits of trail mix fallen on the floor, the unwashed and dirty blender with its contents spilling on the counter, the ice cream haphazardly melting by the blender, and I smile to myself. I smile because I know that although it looks like a tornado struck my kitchen, in the end the smoothie it left behind was so worth it.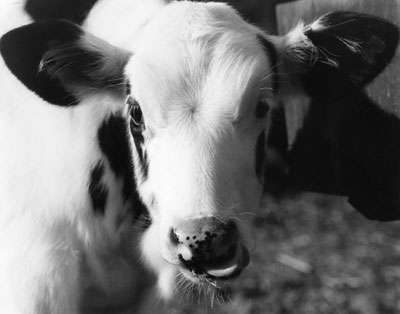 © Chelsea B., Troy, MI