Repeating The Past
February 24, 2010
Have you ever wondered what life would be like if history repeated itself? What would our lives be like, what would we be able to do to prevent it? Let me tell you one thing, it does repeat itself!

It's all just a matter of time, we never know when it will repeat itself, and what event will happen, but we can be sure something is going to happen, and it's not going to be anything new. We must learn from our past. A favorite quote of mine is "History is the key to the future."

My dad and I were talking about the Great Depression this morning, and how history is repeating today. We had watched a documentary about the Great Depression the previous night, and it got us thinking about what is going on in our world today.

Investors were playing with the stocks, which started the crash, too many people were paying for things with credit, which means they lost all their money when banks failed, the unemployment rate was about 25%, homes and farms were foreclosed upon because the owners couldn't afford to pay off their mortgages. Sound familiar? That is what happened starting in October of 1929. That is what is going on in our world today.

The media has played a big part in this recession. They were running out of news to print and talk about, so when a small thing happened, they made a big deal out of it. The media greatly influences people, and soon, everyone was afraid to spend money, which sent us into a depression.

What can we do to stop this recession? We can look to our past and see what people then did, and see if that helps. People today don't care what happened in the past, they just wonder what the future has in store for them. They don't realize that history is full of information that can help them. We can look at mistakes that others have made and try to fix them.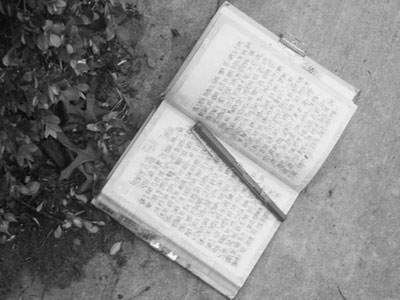 © Quinn B., Lubbock, TX