What I Want To Be When I Grow Up
January 19, 2010
Definitions.
Love.
Spaceman.
Wonder.
Hope.
The Beatles.
Earphones.
Scissors.
Killers.
Converse.
Killer Converse.
Darkness.


I guess I have something to say. I am not quite sure what it is yet though. Wait for me to catch up on my own thoughts. I stare at fingers on the computer keyboard, I want them to move, to write something powerful, but they aren't coming up with any sarcastic comment.

My sister is going to college, I am not sure what to make of this. It could be good, it could be bad. I'm just ramboling now. I am alive, and I am happy. But I could be happier, does that make any sense? Probably not. I want to do something, maybe help someone, probably not.

I want to travel.

I want to take a road trip.

I want to apologize to an old friend.

I want to make someone try something they have never done before.

I want to feel, and experience, and love, and laugh, and everything else I can while I am still here.



I just want to experience a life that's like no one elses. I don't want my life to be normal. People don't have to remember me or anything. I just want to do things without leaving something else behind. I don't want to regret. I am only sixteen and I already have enough regret.

I think I am going to be that crazy aunt for my sister's kids. You know, the one who gives the kids the toys that make the annoying noices. The one that travels all over the world, the one where the kids feel like they can relate to. At least I hope I'm something like that when I'm older.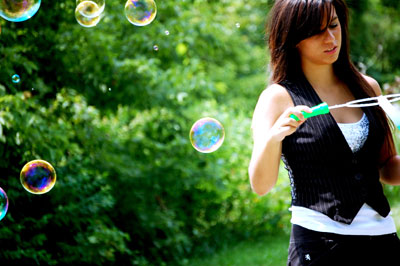 © Brianna C., Lincoln Park, MI