Be Grateful
January 11, 2010
The doctor came outside of the emergency room, "I'm sorry son. The man has just passed away." My heart just dropped. I felt like there was a ten-pound weight pounding on my heart every beat. All of the sudden my life felt like it was on pause. Nothing around me existed and nothing anyone could say would make me feel better. The world was turned from happy athletic competition into a dark, horrible, painful world.

It was April 28th, 2009 and my friend called, "Hey David, do you want to go play tennis with my brother and Taylor?" "Sure," I said. So I headed off to the country club to play tennis at about 12:00 p.m. When I had arrived my friends were all there and I got ready and headed onto the court to play a doubles tennis match. As we started to play we knew it would be a good match because every time we played against each other, we were always really close and we were already tied after four games.

Around an hour later we switches sides and it was two to three in the second set. We had just stopped a point and were looking over at the tennis court next to us because it was a really long point. All of the sudden, in the middle of the point, one of the old men on the court fell down. He was having a heart attack even though I didn't quite know it at the time. "Call for help!" yelled one of the guys on the same court as the man that had fallen. I was shocked. There was no feeling that you could even describe when I heard the man yell. Not just because he said to call for help, but the way he said it was nothing like I had ever heard. I ran to my phone and called 911. I remember picking up the phone shaking unbearably and feeling like everything in my body had just been sucked right out of me from head to toe.

As the ambulance was on there way, I ran as fast as I could over to the building right next to me to look for a doctor or someone that could help. "Is there a doctor?" "We need a doctor!" I yelled. Two men came rushing over to me and I told them what had happened. They grabbed the defibrillator and we rushed back to the tennis courts. Immediately the doctors started performing C.P.R. while I watched for the ambulance to show them where we were.

Only fifteen minutes later the ambulance arrived with about five men that all circled around the man on the ground that was now purple in the face and was not breathing normally. When the ambulance got there it was a sense of relief for about ten seconds but then went back to being scary again. Not for myself, but for this man that I could do nothing for but sit and watch while the paramedics tried to save him. It is the worst feeling to know something bad is happening and not being able to do anything about it. It is unbearable to watch and you get more and more impatient as the time passes. After an hour of C.P.R., the paramedics left with the man and went back to the hospital, where we followed and waited outside the emergency room.

This was the day that my life changed drastically. Everything happened so sudden and I felt alone, scared, horrified, and thought the world was a dark place. Seeing this man go through what he did made me realize that every day we have to live on this earth is a privilege, not a right. Life is beautiful and this world was made for us to enjoy and experience life to the fullest, not be scared out of our minds while we live. Before any of this happened to my life I did not realize everything I was taking for granted. I would have never guessed that a 72-year-old man would one day change the way I viewed the world or lived my life. God works in mysterious ways and I know that now. This 72-year-old man eventually led to me becoming a Christian, I would have never guessed that. This man led to me finding God, and I now know, that I am loved.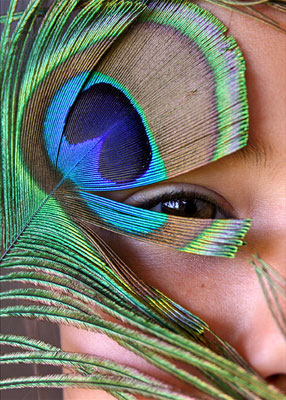 © Rachel P., Wailuku, HI