Its time for change!!
November 25, 2009
Ive never realized how beautiful the mornings are,the brilliant light from the sun,the melodious chirping of the blue robin birds,or the fresh smell of the garden we call earth.Earth is a huge garden that needs to be cared for,and loved.And i am realizing all this for the first time,what can we(the people)do for earth as it has done so much for us?It is our shelter,our food,it gives the sun something to warm.Therefore warmth.

I recognize that "The People", aren't doing much to preserve the land we love so much,as to keep it in absolute condition."We can make the earth a better place to live in",I'm sure you heard that before.But how can you?That's the question you should ask yourself."Because you don't have the time" is no longer an excuse.There are hundreds to thousands of people that are as human as we are.They have the same type of responsibilities that we do,yet they devote their time to help us.Yes us,helping the earth helps ourselves as well. It's also taking a large step away from all the natural disasters. Who wants a life full of horror,hoping that the next time it won't be you,in need and alone because you were the only survivor.That's the worst thought ever.

One act can't change the world, but an act from everyone,everywhere,can change how we live today.It can change how the future will be for "our" children.And many more acts from you can change a lifetime for everyone.Now you realize that it's your chance to be a better person,and to preserve our land.We,together,can make a difference.


-Try turning off a few light and electronics when not in use,take shorter showers,recycle paper,bottles,and plastic.Even grab a few of your friends and clean up your neighborhood streets,it's fun and it can help the environment.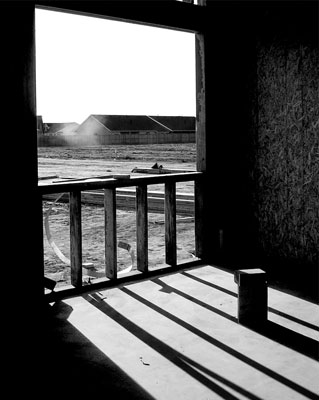 © Angeli B., Visalia, CA