A Place to Call Home
November 26, 2009
If I were to leave the familiar haven of my home, to leave the place of childhood memories and the company of friends and family, to live in a new place, I would have to settle somewhere special. It would have to be as natural to me as home had been; for home was a steady, sturdy, constant. The yellow swings in the backyard that squeaked with every movement, the sweet scent of the roses that the neighbors tended to, even that Yamaha piano in the living room that wouldn't play middle C no matter how hard you hit it; everything was always there. Always there, always. Home would have to have that feeling.

Home wouldn't have to be perfect, because then again, nothing on this earth is, but it would have to be comfortable, settling. Not overbearingly relaxing, though- it would need something to give it a kick of excitement, a drop of reality. Home would just fit.

Finding a new home could be difficult. I might travel halfway around the world before I realized that the place for me is in the next city over from my hometown, where the people are so nice and the coffee is so good it makes me smile, wide and happy. I'd come back and laugh, laugh at myself because I was too busy looking for a grand home to figure out that the right place was practically in front of me. Or, maybe finding home would be effortless, painfully easy. Maybe New York City would call my name, spouting tales of high fashion, huge museums, and bonuses, bonuses, bonuses. Maybe I'd find the city to be the best home, the modern lifestyle tailored to suit my needs.

Home is not just a single house. It's not just the scenery. It's not just the city or the country. It is everything about a place- from the emotion and the mood to the people, the furniture, the buildings, the plants and the animals; every single detail is part of the gigantic pool of things that make up a home. Some people only need their emotions, themselves to complete their home. Others might be more extravagant and have rich silk curtains or golden ornaments. Thousands, millions, billions of people have different homes. They are all unique, and can be changed, but have one thing in common. They are all a place where you can belong.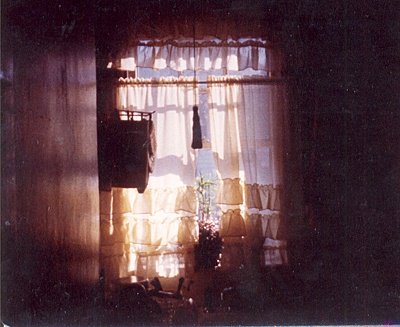 © Michael G., Glocester, RI