Recipe for Happiness
November 24, 2009
2 cups of laughter
1 cup of friends
½ cup of hospitality
3 cups of love
½ cup of patience
¼ cup of warmth
¼ cup comfort
½ cup of fun
2 teaspoons of discipline
3 tablespoons of generosity
¼ teaspoon trouble


In warm heart, pour together: love, friends, laughter, and hospitality. Stir with passion. Add warmth; hospitality, comfort, generosity, and patience. Blend well. Stir in the spices of fun and trouble. Add the restriction of discipline. Bake in the heart for the course of a lifetime. Add smiles and friendliness if desired.

In order to enjoy life I believe you need happiness. My recipe for happiness is inspired by my own life. Sure I love you have fun and do what I want, but I know there are restrictions on what I can and cannot do. Having friends and people who love you make life a lot more enjoyable. This recipe is my personal recipe for happiness and is what I believe you need to have to live a happy, successful, and prosperous life.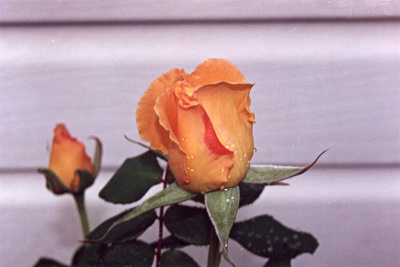 © Jamie U., West Hempstead, NY