Department of Education declares an end to bake sales
October 30, 2009
New York City students have baked their way into school field trips and money for charities, but now the department of New York education declared that bake sales will be banned all through the state. Believing child obesity among school children is the result of bake sales, the Department has banned them as a part of their new "wellness" policy. The rule states that the student selling of baked goods is prohibited until after 6:00 P.M, when goods can be sold at sporting events, shows, etc. Parent groups like the PTA (Parent Teacher Association), however are allowed to sell once a month, after lunch hours are over.
The ban makes it difficult for schools trying to earn money due to budget deficits. Bake sales have proven to be highly profitable for schools since the start-up costs are very small. Allie, a Roslyn High School freshman, agrees that bake sales are needed for school supplies. "I think it's wrong for schools to ban bake sales because a lot of schools need the money to be raised. Our school could really use the money for new uniforms." Allie also commented on the bake sales apparent cause of child obesity. "I feel that it is the student's choice to eat the baked goods. If they want it, let them have it." Jessica, another Roslyn High School freshman, had a different opinion. "I feel that children cannot always stay away from items such as cupcakes and brownies. It might be better if the amount of bake sales were limited, and only allowed students to buy one item."

New York Education advisors are having trouble coming up with substitute product for students to sell. A plan for advertising healthier foods has come into play. However, the department needs to consider if students will go for items like vegetables. Allie doesn't think so. "Students might not like the healthier foods. This way, the schools are gaining less money."
Alternate programs are being implemented throughout New York schools, such as walk-a-thons, as a healthy way for students to earn money for their schools.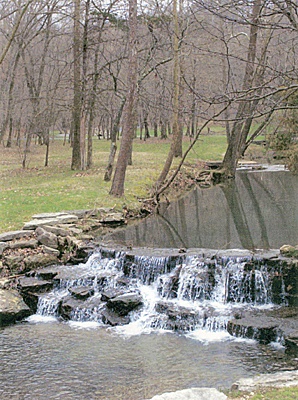 © Tyler B., Luther, OK