Long Island Public Schools serve as model to decrease national dropout rate
October 29, 2009
Last year in the United States, a total of 113,432 students dropped out of school. Reasons ranged from family problems, leaving to support their families and apply for jobs, and because their parents/guardians simply do not believe in a traditional education. Long Island is an excellent model for decreasing the drop out rate. Out of the 211,771 students in Nassau County, only 1.3% of the students drop out. In Suffolk County, where the student population is 264,322, the drop out rate is 2.4%. If school districts can emulate schools in Long Island, the drop out rate will definitely decrease from the 30% national drop out rate reported by the International Committee of the Fourth International who works with the Socialist Equality Party.

Jason Geller, a guidance counselor at Roslyn High School in NY said, "No students dropped out of the school last year. We try to keep our students engaged and we offer a lot at our school. If students have special needs, we send them out to another school that will work for them."


At risk students of RHS, are provided with a special "school within a school" that offers an alternative learning environment. The Hilltop Academy is a school with a small learning environment enabling at-risk students. Ms. Janotte, is a teacher at the Academy, said "The students that go to this school are the same as any other student that goes to Roslyn High School. Any student would benefit from a smaller class because there would be more attention toward the student so he would understand things much better." Between the Roslyn High School and the Hilltop Academy, 25 students have switched into the Academy since it was opened last year. The only problem with this is that it costs a lot of money.

All school districts would benefit from a school like the Hilltop Academy, but most might not have enough money to create such a program. The average income for families in Roslyn is $117,600 per year according to the 2000 census published by the US Census Bureau.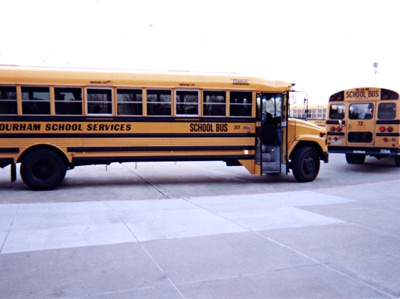 © Blake B., Highland Village, TX