how to be a lady
October 12, 2009
How to be a true lady?
It is the combination of elegance and class,
First, Dress the part
you don't have to wear a suit, but a lady always wears coordination, clean clothes which fit your body type.
Second, Shower on a regular basis style your hair before leaving home. Apply enough make-up but not too much.
Third,Choose your words wisely. Do not curse!! Speak in a soft,but firm tone.
Fourth, Actions speak louder than words.Act the part. Pull your skirt under you legs when sitting.
Always sit with legs together. Do not over do eating or drinking. Don't burp or pass gas in front of people.
Fifth,Sharpen your mind,keep up with current events so you will have something interesting to say to people.
Sixth,Never lose your cool,don't let people get uunder your skin, no matter how much they try. Do not act like you are better than anyone else.
Seventh,Be well mannered, manners are important. Be respectful to everyone. These are things to help you be a lady.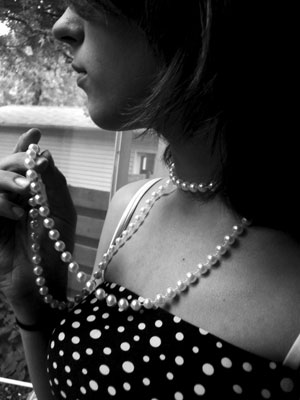 © Elaina V., Canton, OH