Population; Me
July 23, 2009
Deep inside I wonder what the word "pretty" really means. Lying on my side, in my dark room, on my small couch, curled up in a ball, clutching a pillow close to my chest, I think of all the possible meanings of that nauseating word. It's only nauseating because I have no idea what it means and I have never been in such a situation. I have always known it all; always been the girl that has everything going for her. I can't let anyone know. No one must know that this is what bugs me; that this is what makes me tick.
What does it mean? It seems as though all the girls that cover their faces with everything from whale blubber to bat feces are considered "pretty". The most make-up I've ever wore is that Cotton Candy Lip Balm that you get from the dollar store when you're like 5 and a little bit of foundation to cover up a nasty sunburn so I wouldn't look stupid at the carnival that I was going to later one night. I was never the little girl that got into her mom's make-up at the age of 4. I was the one sitting in my room setting up all my toys in a line. Obsessive compulsive children are great for parents, but they never get the chance to be children. But is that what I need to do; cake make-up all over my face to be considered "pretty"?
Or then there's the typical clothes situation. I have never been a trend-setter or into the whole "style" thing; I wear what I feel comfortable in. But that doesn't seem to be getting me anywhere. So then do I have to go out and buy designer jeans and everything from Abercrombie and Fitch just to fit in? Do I have to be decked out in Aeropostale and never even look at Wal-Mart again just be considered normal? Or do I need to follow just one type of trend like belly-button shirts and booty shorts? Or ripped jeans and concert tees?
Then we have the group condition. Whether you're watching a movie or living it out, the popular group is always consisting of "the pretty people". So do I have to become one of them to be even some-what noticed? Why can't other people be "pretty"? What about the Goths and the Emos? What makes them unpretty? What's wrong with their dark eyeliner and their black clothes? Or what about the geeks and the nerds? What isn't right about their glasses or their Payless shoes? Why aren't they accepted? Why isn't anybody else allowed to be classified as "pretty"?
Do I have to dye my hair blonde to be considered "hot"? Or do I have to do something crazy to not be "a goody-two-shoe? Do I have to lose weight to be considered "skinny"? Or do I have to gain weight to not be "an anorexic freak"? Do I have to have to show more skin to be "sexy"? Or do I have to cover-up to not be "a s***"? Do I have to have more boyfriends than I can count to have "experience? Or do I have to be with just enough to not be "nasty"?
What do I have to do to be "pretty"? What do I have to say to be "perfect"? How do I have to act to be "popular"? What kind of change do I have to under-go to "fit in"? What kind of mind games do I have to play and what kind of lies do I have to tell to be what I want to be? What do I have to do and who do I have to hurt to grasp this concept and become this dream? Will I ever be a part of "The Pretty Committee" or will I always be living in "Loserville"? Population; Me.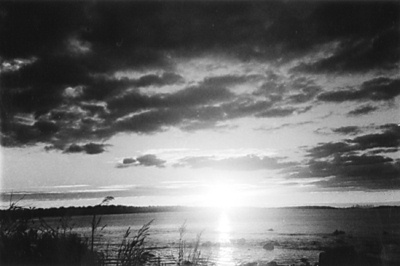 © Christy S., Germantown, MA