Pig tails, glass slippers and rugburns
July 23, 2009
When pigtails no longer dictated my life the American Children Service's did. The image of the two men who informed me I was to be placed into a foster home never seemed to disentangle itself from my recollection. I simply could not decipher what the men's words implicated or impended, nor how they were to dismantle the fragments of my composure. Although I did detect something irregular via their abnormal facial expressions. I was a mere seven years old when I was extracted from my nuclear family and introduced to my new guardians. The word "guardian" had never made contact with my ears before, however, I had in mind that whatever a guardian was, that it was going to protect me from a malefactor like the Penguin or the Joker, never from my own progenitors.


Separation from those you love causes a person's malfunctions to morph at intense rates. People began to speak in voices I could not interpret and I began to deprive and numb myself from the world's pleasures. I found myself in the role of Robin Williams in Jack, developing much faster than all of my friends. My experiences all administered their impressions and structured my perspectives. I discovered myself in a very lonely disposition as no one knew quite what to say or had any experience identical to mine. At this young age was when I unveiled the damages, bruises and contusions life seemed to inflict upon people and all of the fairytale endings that seemed to erase and alter themselves.


When people could not comprehend how I felt, an excruciating pain internally conquered me. I felt as though I attained a disease or illness no one had disclosed before. There was no one, no one to listen, no one to converse to, no one who had a cure for me nor was there advice that could be written up to ease the wounds my flesh embedded. All I could do was describe the symptoms of my torment. As if I was trapped in a stone age there was no prescriptions available, there was absolutely nothing, nothing anyone could do for me but watch as I went. In my mind not having someone to relate to was equivalent to being in existence with solely dinosaurs, all a person could do was dispute for survival, even though they had nothing to live for any longer as civilization had deteriorated to nothing but scraps and remnants of the past. Developed thoughts as these permeated my mind as I believed all a person could do was slap on a band aid, pray they're not allergic to latex and say things will be decent, even if they have no conception about how the results will turn out.


I was the sleeping beauty who waited not for the prince on a magical steed to come and salvage her, I was the princess who only dreamed to be awakened, and to have serenity and life pulsate through her veins. I did not want a happy ending I wanted a new beginning, one in which I could find myself "normal" and think as innocently as the other children which surrounded me in my youth. I desired to believe that life could be a fairytale, that love does conquer all and that everyone is entitled to happiness. I wanted to be what I could not, just like everyone else. My dreams and hopes for such things became decrepit and were eroded by reality over time. I was forced to become more advanced mentally, my skin to harden and my eyes to narrow towards optimism. This all resulted from the exposure to the dark and from those I directly observed. My eyes still remain scarred and traumatized from all of my broken fairytales, however I have learned to cope with the nightmares and view them with hands, arms and eyes open. To be open to every thing the world has to offer, and yet remain aware to all the perils life entails at the same time. The blind child who was suddenly provided with the gift of sight, that is what I was.



Thus I burned my dress, decided to forget that I had lost one of my glass slippers, cut off my golden long hair and forced myself out of the coma that everyone seemed to slumber within. I had lived with the evil step mother and step sister for far too long and now it was time for me to let go of it all. The pumpkin in my yard was to never turn into a carriage and I stopped waiting for my fairy godmother, the only dreams that were to ever come true were the ones I were to construe myself as trust for others dwindled in the midst of a war zone. In my life I have always seemed to fend for myself, always seemed to get by on air, resilient in many ways and brewed strength from those who needed me, I was the damaged child who grew up with scratch marks upon her back. The girl who used to illustrate heaven and hell with a pen and then scribble all of her thoughts away because she was too timid to view people's assessments. Well that little girl has perished and is determined and willing to be heard and put to rest the stories that she buried long ago.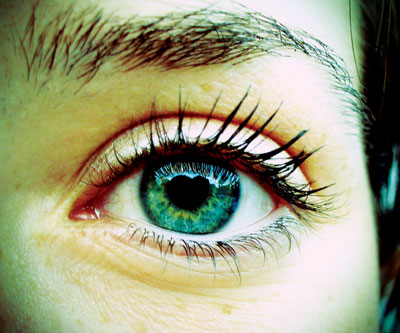 © Michelle K., Vancouver, WA