Singing for the Moment
July 22, 2009
Music. It's been my biggest passion since I entered this world. Now, at 17 years of age, it remains. How do I make you understand? It's like waiting in line for a roller coaster. Anxiety, excitement, impatience and once in a while, even nerves. But once you hear the reassuring click of the belt and the harness secures your place, you sit and enjoy the ride.

Let out a scream of jubilance or a gasp of pleasure. On stage, my belt is my mike and my harness is the audience. Act coy as though you're a bit nervous and slowly draw the audience in. Wink, grin, and raise your head. At this point your fans are empathetic. If you succeed they rejoice; if you crack, they support. This may be why we singers feel the confidence of flailing our bodies off the stage.

Safety net? Don't need one. I trust my fans and loyal supporters. Will they drop me? Possibly. If we stop to think of possibilities, we might as well be trapped like John Travolta, in a big, hard, bonding bubble.

Now, what if they catch us? Hands grasp my arms and legs, assuring me of their concern. I will enjoy it immensely. The audience will enjoy it more. We humans love to be eccentric or witness eccentricity. A person throwing themselves at a crowd of strangers with at least one thing in common: music. If that isn't crazy, what is?

Here we reach the climax of the show. The entertainer has twirled about and captivated our hearts and minds. We are happy to be here but saddened that it is almost over. What happens next will decide the outcome. Will she wake up or will Romeo die? Always end with a bang! The performer returns to the stage as a daunting silence engulfs the crowd like a tsunami. It entraps the gazes and withholds air from entering lungs.

Slowly the anticipation dissipates as the misty spell begins to lift. No longer is the audience silent. Words of endearment roar from the speakers and rivet the audience. The end is near as everyone knows.

Sad? No way. The big bang is about to occur. A scene so enticing it will become nostalgic to those present. Reminiscing will become an aspect of the future. The beat drops as I raise the rough edged mike to my breathless lips. Say goodbye to my loyal subjects . What else call them when I feel like a queen?

Sing my verse. The verse. The one that voices my thoughts. Where you can feel my emotions. Unwind the drama. Feel the bitter sweet ending. Lights explode. Music stops and bang! But with every bang comes a new beginning. A new chance. A new song.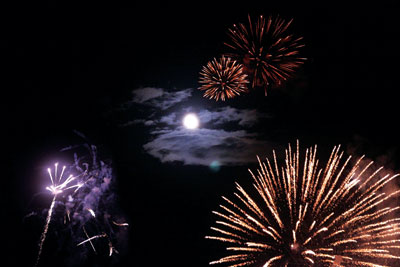 © Meena K., Groton, MA