It's Only the Matter of Hoping
July 12, 2009
I stared morosely out of the auto at the passing surroundings. It was the typical Indian village. A narrow, bumpy dirt road was squeezed between two rows of crowded cottages, with sewer pipes running along each side. A goat ambled near by, causing the auto driver to shift the vehicle dangerously to one side of the road to prevent hitting the goat. It was amazing that the auto didn't scrap against the sewer pipes and topple sideways into the houses. Plus, the goat seemed the least bit scared; it simply continued walking and lazily eating what resembled dried grass.
Up ahead, I catch a sight of two dirty, naked children racing to a store, placing five paisa on the counter, and receiving a candy each from one of the candy jars. Their smiles radiated their faces as their parched tongues savored the sweetness. Call me apathetic or what ever you please, but their smiles didn't reach me, and I didn't feel any sort of sympathy or kindness towards them.
At the moment, all I wanted was to be anywhere but here.
The hot air was slapping my face, the uneven road was making me feel more and more sick in the stomach, and not to mention, the constant foul smell everywhere in the village that I couldn't block.
However, all of these things didn't even sum up to the one thing that I was dreading the most. And, I couldn't even place the way I felt about it. Anxious? Yes, but that wasn't the right word at all. There were so many other feelings that were boiling inside me—resentment, confusion, misery.
"You're going to love the boarding school, Mounica! You just wait and see! But, no! We don't have to wait, because we are almost there! You just hold on tight!" my uncle announced excitedly.
So, there you have it. You got your answer.
Boarding school.
Are you surprised? I sure was when I heard this news from my parents a week ago. It was just decided—without my consent—that I would stay in India for a year at a boarding school, while my parents returned to America.
Why did they suddenly…not want me anymore?
This question became my troubling mantra as I sat in the auto. It kept stubbornly circling my head, chewing my brain, and making me twitch and go mad. I just want a clear explanation, and while I am at it, let me add—and go back to America this minute.
What I am about to face is a mystery. It will soon become reality when I reach the school. What I am feeling is jumbled. When I get there, my thoughts will get cleared. What I imagine are only guesses. When I get there, I will know. So, all I could do at the moment was wait…wait, and hope for the best.
I cut off the thoughts of how much I was going to miss my loved ones. I then meditate on one picture—the picture of the naked children sucking on their candy. And, this time, I really look at them. I see their arms and legs coated with dirt, their chapped lips, and their bright brown eyes filled with hope. They were happy with the little they had. Maybe they were homeless, but they were still happy. They were facing challenges everyday in their lives, and see, they survived them. I could survive this, I said to myself. It was not until I said this did I utterly realize the truth behind those words. I could survive this.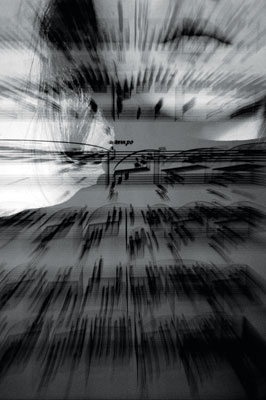 © Sarah M., Blairsville, PA