True Love Waits.
February 2, 2009
When I was a young girl, I never knew how complicated life as a teenager would be. I thought that all that was necessary was school, boys, and living life to the fullest. But, like most young girls fantasies, I was wrong.
Virginity is something that all girls should praise, but most girls don't. I was tricked into thinking that sex was this big thing that shouldn't be categorized as something that didn't matter. But from hearing everyone talk about sex like it really didn't matter, made me confused. Some girls my age already lost their virginity and frankly, I don't know how to respond to that. Should I be disgusted or envious? I know the risks and I understand the consequences of having sex but what they don't teach us in health is when do we decide when we're ready to loose it? how do we know? And I'm sorry but hearing " you just know " isn't going to cut it for me. I want to know the exact feeling you get when you're ready or the things to think after you do it.
In a world basically based on sex, everything just seems backwards. So is sex acceptable or ridiculed by god?
I'm going to stick to the book on this one.
Sex before marriage is considered a sin, yes this is true but there are other reasons why I would like to be celibate.
I have always felt different from everyone else. Everyone meaning the typical description of girls my age and it has never been a problem for me, everything about me makes me original and if I lost my virginity, i feel as if that would make me just another face in the crowd?
So, I want to know if there's any other girl out there that believes me when I say that true love waits, because I know when that time comes, I want to be in a white beautiful gown and starring in the eyes of someone I want to be with forever.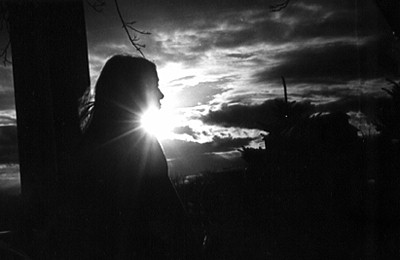 © Elizabeth G., Marblehead, MA