Your Love Is What I Live For
July 9, 2009
My eyes cry for no other over pain of love or heart break then you,
Your embrace Is for what I wish for your touch brings me great bliss,

Longing this day to hear your sweet voice once more,
Our lives could hold such happiness instead of all this pain,
Vary much so I wish to be your shield to keep you from the pain,
Every day I sit and wait to hear from you hoping we could at least talk,

Yet I want to be your knight to shield you from your woes and fears,
Only I can feel with my heart towards you like no other could before me,
Understand me this is what I want most; to be near you and keep you safe.

All I care about is your happiness which is what I wish to give you,
Remember the days of our past and how good and nice I was to you,
Even if your past is filled with pain please I only ask for a chance to erase it,

This is what I want even if it is just as a friend yet I hope for possibly more,
However I will not stray for you already hold onto my heart for you have stolen it,
Even if you tried to give it back I would wish you to keep hold of it,

Only if it is to remind you I will be there for you all you need to do is call,
Now more then ever even though you broke and dented my heart it aches to show you,
Love that is never ending and hard to throw away love that wishes to protect,
You from others attempts to make you feel pain and misery,

Only you can I feel emotion of love for only you can I cry for,
Need I say more then this speaks? If so ask me and I shall tell you,
Even my life was filled with pain and sadness.

:note apart from the poem: I felt oh so alone and wanted to die but only you saved me from that pain, Shedding light upon my darkness and I wish to do the same for you.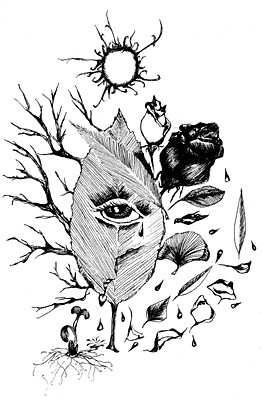 © Cara L., Cheney, WA