The Devil Drugs
January 13, 2009
They were normal, absolutely normal. They behaved normally, interacted normally, and were like any other student of the class. Ashish and Sanjay, the boys I am talking about, never gave any signs of anything being wrong with them. Though Ashish was not so good in studies and was a mediocre, Sanjay was a good basket ball player and managed his studies quiet well. The first of the few things that were noticed by us was that Sanjay started bunking classes with Ashish. Both of them used to walk out of the classroom in any predecided period and did not come back till anyone from the class would go, find them, and call them back, telling them that it is physics or maths period and the teacher will be angry if they will not sit in the class. We all used to notice the strange smell coming from them when they entered the class and their strange way of walking.

Then one day, Ashish did come back after bunking the class but without Sanjay. Sanjay did not come back till the last bell and Ashish kept coming and going. When we were in the cycle stand, a few boys of our class came and told us that Sanjay is in the principal's office as he has said something to any teacher. We stood there shocked as we knew that Sanjay was one of the most notorious students of our class but was not so bad that he would say anything to a teacher to his face.

The next day when we came to school Ashish was absent, Sanjay had come and was nowhere to be seen, I saw his father standing inside the office looking quite worried. After the assembly, when we went back to our classes, we found principal sir already standing there with Sanjay. He asked us to sit down and told us something that was hard to believe. Whatever was going on in our class from the last two weeks was unusual as two of the boys of our class had turned to drug addicts. Actually Ashish has started taking drugs since quite a long time and he lured Sanjay into it. According to Sanjay, Ashish wanted to expand his reach and growth by luring even more children. We were also told that the last day Sanjay has said some ill words to our maths teacher in semi-consciousness in the influence of that drug. On asking, which drug they used to take, our principal sir told us that the diluter available with whitener (correction ink) acts as a drug when smelled in large quantity. They smelled this thing from the last few weeks and were going in the state of semi-consciousness.

Now, the whole class wondered what will happen of the two boys. For the next few days Ashish did not come. Sanjay used to come daily, and now he attended all the classes. He was given a warning as he was lured into the practice. One day, I was out looking for a teacher; a man approached me, whom I recognized as Sanjay's father. He asked me that from which class I am. I replied. He again asked that whether Sanjay is in my class, I again replied yes. With worried look on his face he said, please take care of him child, please see to it that he attends all his classes and if he bunks any then tell your teacher. He is your classmate and its you all who must look after each other in school, you are like a family. It is that worried look on his face and his worried tone that made me write this piece. I want the youth to know, to understand that whatever we do in our life affects our family and parents as well.

Sanjay is back to school now, far much normal but the whole class keeps an eye on him. Strict action was taken against Ashish but he was allowed to sit in the class but a few days back he himself worsened his condition when he was found stealing from a shop. Now, the decision taking process against him is still in progress. We all know that the final decision will be strict but it will not be cruel. It is yet to be seen that how much it affects Ashish's and his family's life. Drugs took from us a classmate, a child from a family and a bright childhood from a child. So, it is better to stay out from the reach of the devil of drugs.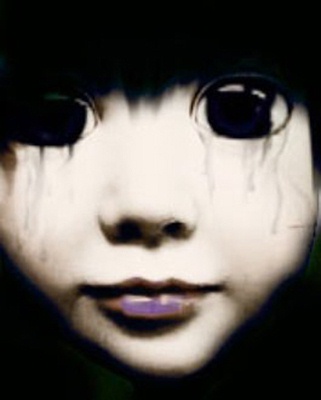 © Stephanie C., Gaithersburg, MD