Self-Betrayal
July 6, 2009
A dark-haired boy approaches the doors of the school building, half-awake. A blond-haired boy, just trying to fit in, runs up to the doors and opens them for him. A girl, fifteen-years old, sits by the furnace, trying to keep warm in the chill air. There is a warm shout of the blond boy's voice, coalescing with the sound of the doors opening. The girl looks up, hoping to greet the dark-haired hooded boy, her friend…

There was a clatter, a slam, and a grunt, and everything moved in a dizzying blur. First, all I could see was the blond running to open the door, and the dark-haired one, his grouchy self, standing outside in the morning air. The next thing I knew the blond was writhing on the floor like a detached insect leg. No blood. Just a lot of grunting and moaning. The way the dark-haired one stepped over the blond reminded me of the scene in Star Wars, where Darth Vader steps over the cape of Obi-Wan Kenobi and saunters away.
I watched in shock. The boy was just trying to say hello. Hi. It doesn't get any simpler than that.
"Seriously, man?" the blond said from the floor.
"Dude," the dark-haired one pulled his hood over his head and pulled out his iPod. "You slammed my hand with the door."
"I didn't mean to!" the blond whimpered.
"Dude, you were on wrestling," the other said quietly, without tone. "You can handle it."
"But it hurt!" the blond protested.
"Guys, that's enough!" someone yelled.
It took a moment to realize that voice was mine.
As soon as I spoke up, I curled back up next to the heater and pretended I didn't say anything. No one spoke after that. Just awkward, uneasy peace.
It was in these times that I felt I was digging myself a deep grave. I wasn't the perpetrator, but I wasn't the victim. I was an innocent bystander. A non-existant innocent bystander. Innocent bystanders did not exist. There is always something someone can do to stop things like this from happening, and just sitting there wasn't one of them. I'd dared to speak up once, and it didn't work. The dark-haired boy didn't listen to girls like me. Meek. Softspoken. Awkward.
Unfortunately, that was a typical school day for the blond. Heart pounding, I watched, day after day after day, as he was manipulated, bullied, and called names: pizza-face. Nerd. Creep. Stupid. And like everyone else, I clammed up like a turtle and didn't say anything. But I felt like every time I heard him called names, a part of me broke off, fell to the floor, and shattered. It took a long time to realize that my conscience was screaming at me, the way Marlin from Finding Nemo yelled at his son: don't touch the boat!

But I touched the boat.
Many times. I laughed, went along with it, and even participated. It's a familiar story…
But most of these stories come out with the victim being saved or something like that. All these times, when the blond was getting made fun of, I stood there and said nothing. Just another face in the crowd. Just another person who will show no mercy. Just another perpetrator. Like everyone else.
Just like everyone else, except for the fact that I felt worse.
Summer has come, and many times I have wondered how I could have jumped in and stopped it. But it's in human nature to pick on the little sick ones.
And unfortunately, that's what he was to his peers: a little sick one.
I never interacted with him. If he asked me why my friends hated him, I'd walk away. If he'd ask me how life was, I'd move and talk to another person. If he joined a conversation, someone would move to cut him off from the conversation and close the circle we were usually standing in. Sometimes if he tried to talk to me, my friends would step in and say:
Go away! She doesn't like you!
I never spoke up. I wish I could have changed, knew then what I know now. But I didn't. Instead, I hid in the shadows with the rest of my peers, letting self-betrayal eat at my heart.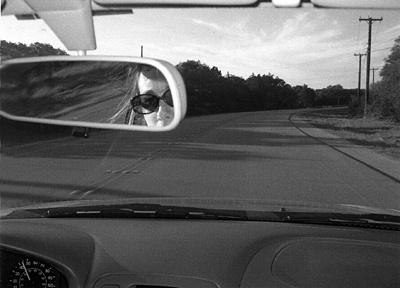 © Roxanne D., San Antonio, TX