A great friend
June 27, 2009
September 2nd 2008 was the first day of school (as of in our freshmen year) and there I was standing around nervously. What should I do and where do I go next? I mean don't all freshmen think like that? As I walked around I saw a few of my old friends head my way. As a matter of fact, I moved away last year and my parents wanted to move back. Oh man, here comes Bree. I wonder where is Vicks..

"Hey Mia!! When did you come back!? I love your bangs. See you later," said Bree.

Jeez, that was simple. If freshmen year would just go as fast. I'm crossing my fingers as I strut around the school. I'm thinking to myself, where the heck is my homeroom class. I ended up in my first hour class and was told to go to homeroom. I then forgot that I had to grab lunch tickets from the gym lobby. I ran all the way around the school (hey when did that hallway appear there?) so I eventually got there. As I lined up for the lunch tickets, Jazzy came behind me and started talking.

"Hey, how have you been? So did you hear?" she said sadly.

"Hear what? What happened?" I said shockingly.

"Oh. Uhh, Lexi passed away Saturday morning."

"What?! What happened?"

"Car accident," she said.

"Oh man, oh my. Lexi,...."

I was in deep denial when I heard the news. I brushed off the topic of anything about her. No one cared that she was my friend and it hurt me to lose her. The counselors went back and forth with each of her friends. I stayed back and didn't dare say a soul. I just couldn't believe it. Lexi..Why her? Now? Why? Just why.

As we began in homeroom my teacher had an announcement and I didn't want to hear the news twice. Not twice.

"Lexi B. has passed away on saturday in an automobile accident..... Please keep her in your prayers," she finished sadly.

Now it's getting to me. I can't let this push me down. I know that everyone has to move on one day, right? I just can't believe it. Why her though? She was an angel. Nice, young, and loving.

Class dismissed. Walking along the hallway and I felt like bawling. Vicks appeared and she hugged me. I can't shake off this feeling though. Why her? I just want this whole day to end right now. Just end now for my sakes.

On the bus ride home I walked up to my sister and said, "Hey, I'm depressed. My friend, Lex, passed away."

I sat there in total silence. Stupid kids won't shut up. My friend is gone and these kids are enjoying life. That's just super duper great. I really don't know how to feel. Sad? Mad? Happy? Depressed? Man, I'm never gonna get over it.

I got home and locked myself in my room. Took out my guitar and started strumming random chords. Then I found the perfect beat and I started singing and that's when the tears started falling. All the words finally came out of me and in all the sadness that I was surrounded by all day it's finally showing perfect sense to me. I missed her a lot and I didn't know how to express it. And sadly I should have never kept it locked in. I played the whole night away with the saddest words I could think of.

Early the next morning I got ready for school. It's such a drag to go to school and knowing I won't see her there. Ever. But we have to move on and I learn that it may not be the easiest thing in the world. It's not what I lost or what anyone lost that matters it's what was kept as a memo when nothings there anymore.

Many months later and we're almost done with our freshmen year. Isn't it the greatest feeling? Then the feeling comes back and I'm thinking, Lexi could have been here with us but now she's resting peacefully in heaven. But imagine all the friends she would have made, the frequent homework assignments we missed, the juicy gossip, the new hot boyfriends lined up, and the memories all of each of us could have made. The past is the past and you'll always be in our hearts.

I soon found out that maybe one simple dream can change a lot in a persons life. That one dream I will never forget and I couldn't believe it. You were so real and everything. The bus ride and the hugs. And you told me that you were fine and everythings alright. That was when I woke up and said, "Now I know Lexi. Now I can move on."

As I'm writing this story for people to read and know, I know how much each tear will hurt. Everytime I think about it I do want to cry but I know now that you are fine. And everyone who loves you will always miss you. August 29th, 2008 is the date imprinted in our hearts. We love you.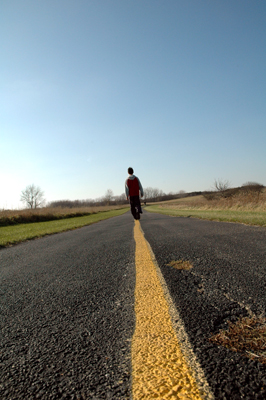 © Seita O., Palatine, IL