One Boy
January 2, 2009
All mey life i've read,watched,seen and heard of love,romance,kisses. But it seemed like it took one look at me and ran the mother direction. But then i het him. Him with his wonderful smile and fuuny sence of humor. With his brown hair,choc. color eyes and broad shoulders. He made me feel like Cinderella. I would wake up and wonder if this could really be happening to me. If he was really real. He was,i could tell, when he kissed me, held my hand, said my name in between kisses, as you hugged me and put your arm around me. He was real. I could tell.

But i knew it would end. We both did. He would have to go back to his life, and me to mine.

You see we lived in diffrent states, He lived on ones side of the country and i lived on the other.

We would have to say our goodbyes, never knowing if we would ever see each other again. Sure we would try to keep in touch. But we all know how that works.

I would have to say goodbye to the first boy who ever said he loved me,that i was beautful, the first guy i ever kissed or let kiss me. I had to let him go. Not knowing if i would ever see his face again, or hear his voice say my name again.

I've read about summer love. I knew about it. I'd been warned. I should have listened. Not that i would ever want to take that first kiss back. No!

All this happend in NC... well i live there now, same town. Every place i go brings all those memories back to mind. Its like it follows me.

Look if you are a girl who feels alone,unloved, unwanted, you are not alone. Just because you haven't had you first kiss or a boyfriend doesn't mean there is anything wrong with you. There is a guys for you. Your prince charming, with a glue gun to glue back your heart from all the heartbreak you may have to go through just to meet him. But he will be worth it. You may have met him, maybe not. But hes there.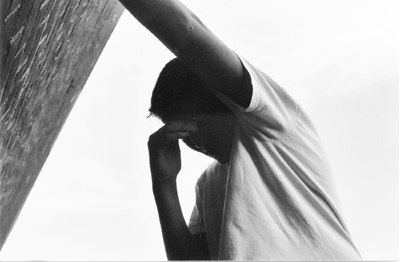 © Dillon O., Pompton Plains, NJ