How to Wear the Shoe
May 21, 2009
Selecting a pair of tennis shoes is actually a difficult task in the beginning, but once mastered, it becomes a useful piece of knowledge that you will use for the rest of your life.

First, the purpose of the tennis shoe must be taken into careful consideration. Do you want the shoe to make a fashion statement, or to run, shop, hike or garden in? For the sake of this example, we will use the tennis shoe for running. As an experienced runner, I know just the kind of shoe I should look for. A lightweight, durable tennis shoe with good grip on the bottom so I don't bust it running through the woods will work very well. The environment must also be taken into consideration because a thin shoe will not do in a cold, wet environment.

Next, the color and brand must be thought about. I prefer Nike because through experience I know that they will provide a good shoe for years to come. I also know that I prefer a colorful shoe that no one else will like so I can guarantee it will not be stolen. A fluorescent green or orange usually does the trick. Laces also fall under the selection category. Round or flat? The choice can be difficult so I'll give you a hint and say go with the rounded ones.

The next step is size. Put the shoe on and walk around in it. If it feels like it fits, do a series of quick turns to make sure it's still comfortable. Jump up and down until people stare,
and if all this goes well, you most likely have a shoe that fits. Before you put it in the box and walk to the register however, look in one of those shoes mirrors. Make sure the colors are not too distracting and put the shoe back into the box if it is appropriate to you. If you realize you are wearing the wrong type of shoe go back to step two and try again.

Once the shoe you have chosen has been deemed acceptable by all those in your party, it is finally time to make the march to the register. Walk bravely up there, hand them your credit card, and put the shoe on before you leave the store to make sure everyone can see it. Wear proudly until the sole gets so worn down your foot touches the pavement again.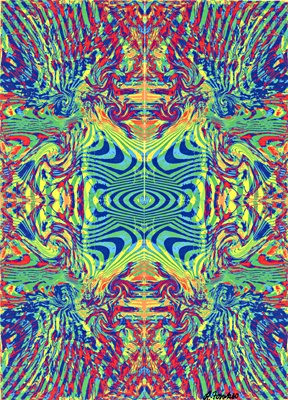 © Ashley F., Quincy, MA