you never know what you have untill its gone
December 23, 2008
Most people I know go through life day by day, not ever giving deep thought to anything. I use to live like this. I would wake up, get read go to school and sleep. I never paid attention to anything unless it was something that I had to do a perfect job on such as a book report or a project. The deference between me doing this and others doing it is that I did it just to well. After a while, I didn't care about anything.

After a few weeks of me just walking through life my A-mazing friend Tyler began to notice, .he would start to ask me how I was or what was happing with me. The fact that I had just moved to my sixth new school was not helpful so I would not tell him the truth. I would lie and always say I am fine or nothing. I would see him at least twice a day everyday so after awhile I knew that he knew something was wrong. I told him little at a time scared that what was wrong with me would change him and make him sad too. We would talk almost every time we could and then he knew it all. He never once said it was too much for him or judged me. He would still ask me if I was okay, even though he would know that it was not. I finally thought that I could have a real friend. A friend that I could have up until collage and maybe even longer than that.



He knew everything about me as I with him. He knew that when I smiled it did not mean that I was happy, he knew every movement and look that I had and what emotion they meant. He could even see past me fake laughs and smile, through my eyes, and saw that I was sad. He was the only person in my life who I could talk to. The only person I could trust, who knew everything, who knew that I could not lie to him because I truly owed him. I owed him my life. This is because he has saved mine on several occasions and never even wanted a thank you or a sorry from me. He wouldn't even let me give him any type of gift. He was what you would call a true friend. Not one who uses you for money looks or popularity. He would always tell me how good of a friend I am and would always do the right thing.


After about 6 weeks of talking, he started to get me to be happy. He didn't force me to be happy just every time I was around him I was because I could be myself and know he would be there. He would always make me laugh even when not trying and always tell people who would use my weakness' to go away or shut up. My weakness being I cannot say no to anyone for anything. That has all changed the day he said he was moving. I never knew it would come so fast. One day he said he would be gone in 3 months the next day he was telling me he would be gone in two days. This scared me terribly and then he went off and was absent his last day.


I was freaking out so bad my strict teacher let me text him in class to see what was up. None of his friends knew. After two more classes, he texted back saying he was gone forever. He was the greatest friend and life will never be the same with out him. I will sink back into my depression now knowing that he has no chance of ever coming back. He has left a few people in charge of looking after me as he did but it will never be the same. I may not go back into depression with their help but I will never be happy with out Tyler. I never really told him thank you enough like I should have and now that he is gone, almost as gone as dead, I regret it terribly .always tell the ones closest to you thank you and that you love them because none of us know when they are going to be gone.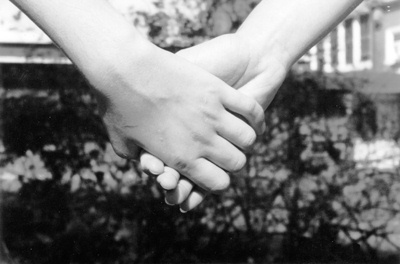 © Lauren G. Pompton Plains, NJ