Living Without Them
May 31, 2009
I was sitting on a much too soft couch, which felt like sitting in quick sand, patiently waiting to talk to my parents. Why would a two year old have to wait? The reason was that my parents were on the other end of the globe. While I was in India, they were in America settling in and preparing for me and my grandma to come live with them. I barely remembered who they were but somehow I knew they were my parents and they loved me. When my grandmother gave me the phone I heard a voice on the other end say," Hello, Debo-ma, do miss your mummy? But don't worry because I'll be seeing in a few weeks.
Two weeks later my grandma and I got on a giant airplane and flew to America to see my parents. It was turbulent flight and I had thrown up two times. When we arrived in Chicago, I saw my mom and dad. My heart was so happy and filled with joy that it flooded my face with a big curious smile. I went to her and asked "Stella-mummy?" and my parents became so happy they gave me a big hug. My dad put me on his big shoulders and we got our luggage. The ride home was pretty exciting for me. I hadn't seen my parents for six months (that's a really long time when you're a toddler) and I didn't want to let them out of my sight. Once got home I stayed up all night letting them gush all over me. They covered me with "Look how much she's grown!" or "She's so pretty" statements. I was all smiles as they complimented me. I was so happy because I was finally home - with my parents.
Living without them made me appreciate how important they are. Now I can't imagine leaving my parents for that long. Next time, when wishing your parents were gone, try thinking about how life would be without them, because I'm guessing it wouldn't be that great.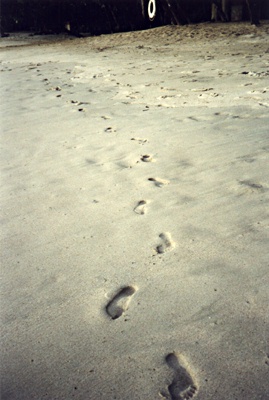 © April W., Rogersville, MO