Embarassing Summer Vacation
June 10, 2009
Last summer I travelled to Sun River, Oregon with my friend's family. Sun River is a beautiful resort with many fun activities and places to go. One day we decided to go on a biking trip. There is recreational center located here with an indoor pool, climbing wall, and a wave simulator called the Wave Rider. On the simulator you can surf, or body board.

One day we decided to go on the Wave Rider. This day actually turned out to be one of the most embarrassing days of my life. The lady at the front desk told us to wear swim shirts over our swimsuits because the water has a very strong current and can rip off your suit. We didn't have swim shirts with us so we just wore tank tops. Once we got on the ride it was extremely exhilarating so we kept going. But on the third time I got swirled around in the water and when I finally came out, I had realized that my swimsuit had been completely ripped off!! Many people saw it happen, and one bystander videotaped the whole thing! After the humiliation of flashing the pool guests, I immediately grabbed by towel and went back to the house we were staying in.

I was so embarrassed so we never went back to the Wave Rider again over the entire trip. It was fun while it lasted, but now I know to always wear a swim shirt on a wave simulator.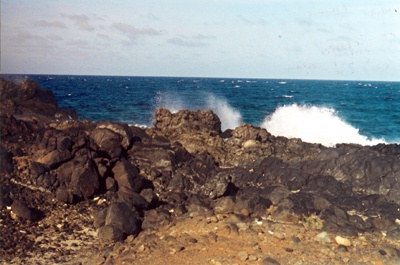 © Matt A., Smithfield, RI