Car Crash
June 1, 2009
All the sudden I heard people yelling, brake squeaking and red and yellow lights flashing. But I could do nothing because I was stuck in my car seat.

I can clearly see the big, blue monster truck bee lining its way to my tiny, red, rusty jeep. Sadly it was coming on my jeeps right side, the side I decide to sit on that morning. My mom and my sister were shocked when the monster truck smashed into the side of the jeep. Their faces were so pale they looked like they had just seen a ghost! My sister threw her little arm around me and held me close like a teddy bear. My mom stepped out of the car and slammed the metal door shut, she was going to talk to the tall lady named Jenna the one that decide to hit us. But before I could stop myself my evil concise exploded inside of me, as my tiny hand reach for the gray handle. Quickly I turned the handle in 5 circles just enough that my mom and Jenna could see my face. Blurting out, "Why did you hit us lady?" My mom and Jenna whipped their head around as fast as a shooting star. By the look in my Mom's eye I knew I was in sea deep trouble.

My mom quickly spirited over to the smashed car like a black bear was chasing her down. I started to sink down into my car seat when my mom started yelling at me about how rude it was and why did you do it. Then she looked at me straight in the eyes and said, "I will talk to you at home." My sister made that annoying sound that everyone makes when someone gets in trouble. I turned my face to the window as a salty water streamed down my pale, tiny face. All I could do now was just look out the window until we got home.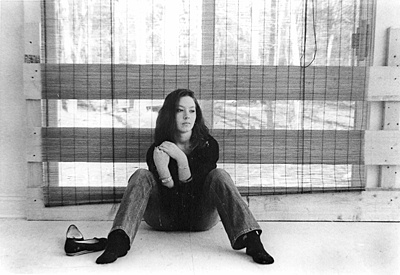 © Crystal F., Marshfield, MA