Happy Birthday
May 22, 2009
All I wanted for my birthday was to go home, or at least have a phone call from him. I sat all day at school thinking, what if he doesn't call? What would that mean? Does he no longer love me? has he forgotten about me.
I didn't know what I should be thinking. I loved him dearly but he had someone else, who I could see from afar would end up hurting him. I had lost him, my friends, and my actually real life when I left. And I watch the mayhem happen through a phone, through email after email, and IM after IM.

My sister and I still speak, but when I thought I would be the one that changes, she changed. And she didn't even get in trouble like I did. It made no sense. I skipped school, and hung out with my friends and I get sent off. She hangs with boys she meets online and sends inappropriate pictures of herself, and all she gets is her phone taken.

I see I'm not the favorite.

I loved how my birthday was wonderful and yet I spend it alone. I await the phone call. Will he call?

I don't want Daddy to call one bit. Until he admits he was wrong, no. What about Sydney? Or Rachel?? will they call me?

What will it all mean if I am entirely forgotten by everyone, besides my mother and sister, on my beloved birthday?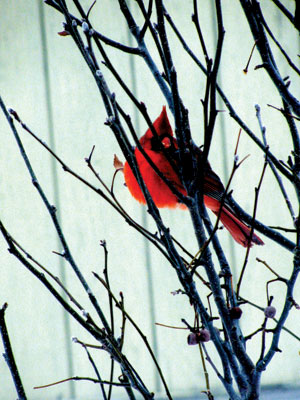 © Trent M., Centerville, IA