What you dont get to see
November 25, 2008
You're the reason I hide in my shell
Why I don't open up, why I keep my guards locked shut
Enforcing pressure onto my life, as if I'ma do everything right
You stuck back in the 60's when kids used to be afraid to live life
You just can't take it your little girl is growing into a woman
It's hard to understand huh? Was this ever part of the plan?
Letting go is your biggest fear, but because of what you have done,
Let me go ahead and make this pretty clear,

You have no god given right to tell me what to do,
Although it may seem like it, let me go ahead and clear up this clue
The only thing you have cared about is what you tell me not to fall into
You are one of the people who u try to have me run away from,
Acting like I didn't know any better, but YO I ain't dumb
You should have stood away,
Because my words can kill, do you think you ready for what I am about to say?

You are a trifling dog womanizing hoe,
Malfunctioning brain that your mother did not let grow,
You are just like her ya know?
Mama's boys don't make it far,
I'm sorry, but that is just the way things are.
Everyone tells me to appreciate you, but I don't see what is there to accept
I don't need any baggage in my life, and without you easily I slept
Giving you the benefit of the doubt is just too good for someone like you
After all that bs you put me through,

You have so much hatred towards you, that you can't even understand
What have you done, I believe you never grew into a man .
I may forgive you one day, but that day has never came
The day of my graduation you will never get fame
You weren't there to heal the slits on my wrist,
You're not even putting the effort to stick the scars on my heart,
Do you understand how much you have missed?
Sometimes I wish that you didn't exist.

But go ahead daddy, go ahead and dream
Because as your daughter I will never be seen.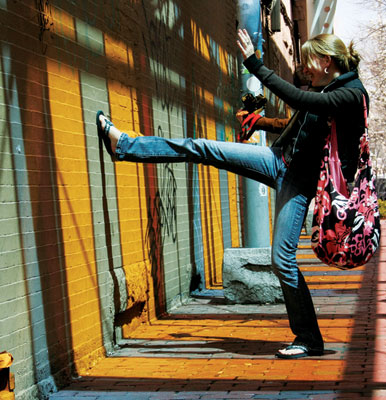 © Marina S., Vineyard Haven, MA