Family Ties
May 20, 2009
His ties lay around our house in clumps; red ones with black dots, blue paisley ones, green ones with floral prints, ones with wide bottoms, and ones that are slim and slender for the entire length. They can be found on the back porch where my grandfather used to spend hours smoking the cigarettes that would ultimately aid in his death, and reading the Journal Inquirer. In fact, the ties are the first thing you see when you walk in to our house; hanging in clusters off of each hook on the coat hanger, next to the door, and laying, collapsed, on the floor. More can be found on hangers, or on the floors of my sister and my own closets, their silky fabric preventing them from remaining hung up for very long.

My grandmother cleaned out his closet when we moved in, taking what she wanted, and leaving the rest to her seven children and 18 grandchildren. I remember that by the time I was able to pick from the articles left over, only his ties remained, almost like they were the one thing she could never get rid of. I had felt she saved them for my sister and myself, because, now that we had moved in, if we took them, then that would mean that they were still lingering throughout the house.

The different styles and patterns tell the story of a man who has traveled through several decades, and she is the only other person who knows this story in its entirety. She is the woman who stood by his side, transforming with each fad and faux pas as he did. She purchased the majority of the ties so that she could have a dapper companion on her side during holidays and at parties. Then she would buy the ties her children picked out for their father for Father's days and birthdays. She is the same woman who tied the ties before events, as well as the one who undid them when the children were out, and the moment was just right.

So when I walk through my house and see the endless number of ties hanging around, I don't complain like I do for the endless cookbooks and magazines, that see little use, and yet encompass our kitchen counters, nor the peanut butter and cool-whip containers that just take up unnecessary space in our cupboards. I don't complain because as much as I hate her cluttering ways, I admire her ability to love and hold on through anything, everything, especially death, even more.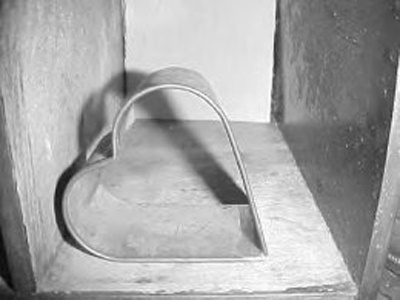 © Liana D., Somers, CT