Fourteen Exciting Wishes
May 19, 2009
They are the only things that surprise me. I am the only one who astonishes them. Fourteen exciting wishes with bright faces and sparkling eyes that always glow upon me. Fourteen that only belong to me. Fourteen miraculous wishes sent from above. From my car I say them, but I am thought to be talking to myself.

Their presence is secret. They send sparkling clues to my eyes. They pile up and they pile down and grab the earth between their bright faces and sparkling eyes and smile at the sky with pearl hair and never quit their happiness. This is how they remain.

Let one forget his reason for being, they'd all jump like kids on Christmas morning, each jumping higher as they open another present. They influence.

When I am too old and too limp to keep jumping, when I am a broken brick against perfection, then it is I who wishes. When there is nothing left to stay alive for. Fourteen who accomplished despite failure. Fourteen who inspired and do not forget to inspire. Fourteen whose only reason is to be loved.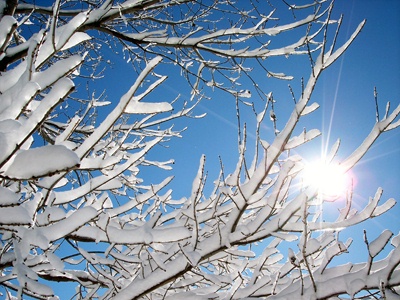 © Barbara S., Hoffman Estates, IL