My Love
May 19, 2009
A head full of hair. Precious gray locks. Where did it all go? It's coming out by the day. Tan skin to pale. Happiness to depression. I would have never guessed it would get this bad. Vomiting again.

Good news! Perfect match for a bone marrow transplant. A brother. Let's make an appointment as soon as possible! We're going to be together, forever. Because the transplant went well. A perfect recovery. Allergies? Never had allergies. They must be from the brother. There are lots of sneezing and watery eyes. This is kind of funny. I just care that we're together. I love you.

Oh no, flu season. My love is sick. At least there's still hair! At least we're still together. We'll wake up tomorrow in the same bed. Still breathing. You and I.

Easter is approaching. My love woke up and whispered, "I think it's back." Call 9-1-1! Hurry! My love is sick. I hear the doctor's words, even though I don't want to, "There's a blood clot. With no platelets being produced, I'm sorry. But there is nothing we can do." There has to be something! I can't lose my best friend. My everything. We took the last breath we'd ever have together.
The only breath I feel now is when I feel the presence. The presence of my best friend. My love.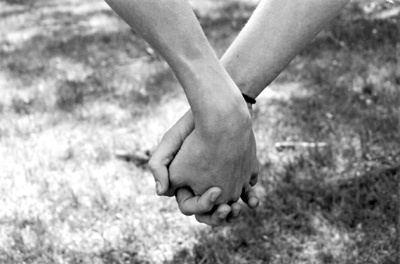 © Alexa T., Pompton Plains, NJ