A song to remember
May 8, 2009
On the afternoon of my eighth birthday,
i walked inside to join my family for my birthday,
my mom came walkng in smiling and said,
"Lydia, Walk into the kitchen, i have a surprise!"
I clutched the teddy bear i just made at Build A Bear Workshops, and wondered all the possible things it could be, A bike? A scooter? BlendiPens? I was so excited to see what was in the other room that i couldn't stand it. My mom took my hand and led me into the kitchen. I looked up and saw a beautiful yellow and white bird in a white cage with blue roofing on it. First, i wasn't sure what to think. Was it mine? Who's was it? How'd it get in here? What? Then i walked up and pressed my nose up to the cage, It was so pretty. I noticed that the birds purple tipped beak was moving up and down, It was scared. I felt a tear come to my eye, because i'd never gotten a better birthday gift then a prettyfeathered bird like that. My grandma came up behind me and put her hand on my shoulder and whispered to me,
"What will you name it, Lydia? You get to pick!"
I didn't know what to name it. I wasn't even sure if it was a boy of girl, no one did. I looked up at my grandmother and asked her what she thought her name should be, We agreed on Lilly. I loved her. The whole party i was sitting on the couch and staring at the bird who was still scared to be there. I remember my family coming over and telling me that it was time for other things, like cake, or presents, but i didn't want those, i already had the perfect gift right in front of my eyes. Lilly.

R.i.p Lilly,
I'm going to miss your beautiful singing,
&& your bell ringing,
you brought lighteness to our living room with your sweet song.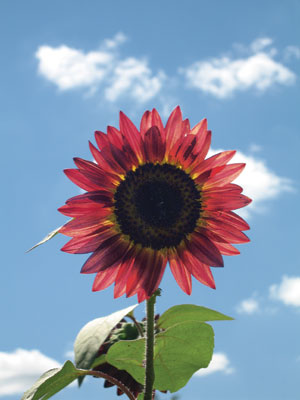 © Lydia N., Greenfield, IN