Florescent
May 14, 2009
All I can remember from that night are those annoyingly bright florescent lights. They added a different mood to the already doomed atmosphere. They sat us down in a very small room. Those stupid florescent lights were brighter in this white washed room. The florescent lights flickered when the doctor walked in. maybe they were telling me something. Maybe they were telling us he was the bearer of death. Maybe, the flickering lights were my imagination. Who knows?
"We're sorry," he began, and those fluorescent lights began to dull. My heart beat faster, I felt like I was on one of those stupid shows, you know the really dramatic ones, that old ladies watch in their spare time?
"We couldn't do anything to save him."
Those annoyingly bright florescent lights went out. And you know what? I wanted them back on.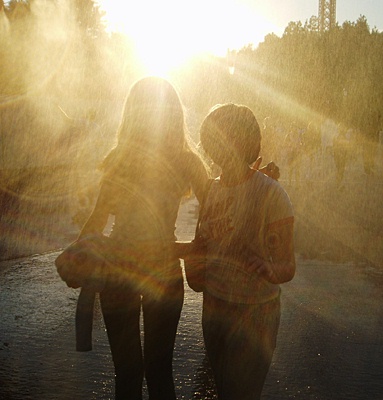 © Rebecca Y., Los Angeles, CA