Jack the Ripper
May 13, 2009
The year was 1888, in London, England, near White Chapel, where Jack The Ripper was spawned.

On September 18th Jack takes his first victim, 43-year-old prostitute Mary Nickels.
Jack had taken her life at White Chapel, and her body was later found torn and mutilated like that of a deer.

Later that evening a letter was received from the murderer and at the bottom of the page written in blood bared the signature "Jack The Ripper". Thus the infamous Jack The Ripper was born.

Soon after the letter, was the death of Anne Chapmen.
She was discovered mutilated the same way as Mary Nickels.
The people of White Chapel were terrified to leave their homes alone.

For the next few days, there was nothing but silence until September 30th when Jack kills two, Elizabeth Stride and Kate Eddows.
Jack sent more letters to the press telling about his ruthless attacks.



Jack later targeted a young 26-year-old homeless, whose name was never known. Jack was beginning to scare all of London.

Soon after the death of the 26-year-old, was the death of young 24-year-old Mary Jane Kelly, who was so torn and ripped, police only identified her by the color of her hair and eyes.

Jack had killed a total of eleven people, but only five were identified and six were to mutilated to identify.

Jack The Ripper was never caught and lived out his life; nobody knew his name, age, or what he even looked like.

Soon after Jack mysteriously vanished, police could only close the case and hope he never returned.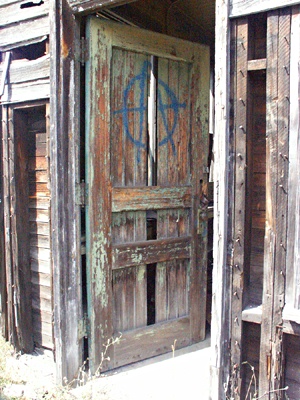 © Cassie H., Carmi, IL